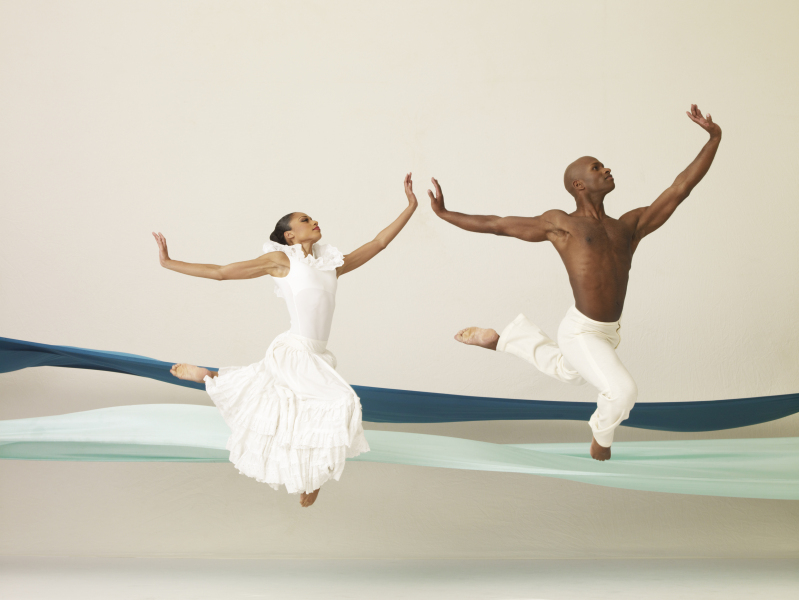 AAADT's Linda Celeste Sims and Glenn Allen Sims in Alvin Ailey's Revelations. Photo by Andrew Eccles.
Six Star Dedications on SPAC's Walk of Fame Debut of New SPAC Education Program, The Performance Project: Youth in Motion, 7/8 Audience Choice Piece, 8/4 – the votes are in!
The Saratoga Performing Arts Center (SPAC) will host a series of special events throughout the 2016 50th Anniversary Season in celebration of the greater Capital Region community that has supported the venue for five decades. These events, including six Walk of Fame star dedication ceremonies, will be open to the public with purchase of tickets to corresponding SPAC performances. (Full calendar of events below). Uniting SPAC's rich past with the inspiration and promise of the future, the 2016 Season is a dynamic blend of tried & true and bold & new performances that will set the stage for the next fifty years of music and dance under the stars in the Spa State Park.
Marcia J. White, SPAC's President and Executive Director stated: "SPAC's 50th Anniversary Season is a celebration of the visionaries who brought SPAC to life and the community that has enhanced, enriched, and expanded SPAC for five decades. At SPAC we pride ourselves on creating an experience for our guests that goes far beyond the rise and fall of the stage curtain. We call it 'the SPAC experience' because our venue comes to life with artistry that knows no limits—inspiring audiences and building community through a shared experience. As we celebrate SPAC's 50th Anniversary, we also express our gratitude to this community and its continued commitment to enriching and expanding SPAC."
Schedule of Community Events:
June 30 @ 8:00 PM: Twyla Tharp World Premiere
July 8 @ 6:00 PM: 50th Anniversary Community Picnic, featuring National Dance Institute
July 23 @ 5:30 PM: Golden Anniversary Gala, Honoring Founders & featuring Justin Peck World Premiere
August 4 @ 8:00 PM: "Audience Choice"
August 5 @ 6:00 PM: Red Carpet Welcome to Michael Torke World Premiere for The Philadelphia Orchestra
August 7 @ 3:00 PM: CMS Debuts Appalachian Spring
August 11 @ 3:00 PM & August 12 @ 8:00 PM: Premiere of The Firebird (Special Thursday Matinee)
August 18 @ 8:00 PM: Renée Fleming's SPAC Debut
SPAC Walk of Fame Star Dedications:
Throughout the 2016 Season, SPAC will dedicate six stars on its Walk of Fame to influential artists and community leaders who have shaped SPAC's history:
June 26 @ 7:00 PM: Chick Corea, Legendary Jazz Musician
July 20 @ 7:00 PM: George Balanchine and Lincoln Kirstein, Founders of New York City Ballet
July 30 @ 7:00 PM: Governor Nelson Rockefeller, Governor of New York State, 1959-1973
August 10 @ 7:00 PM: Ed Lewi, SPAC Public Relations Executive Extraordinaire
For more information and complete calendar of events, go online to
www.spac.org
.