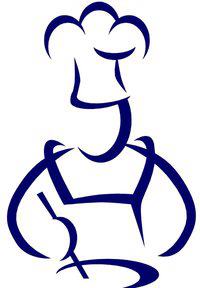 The Malta Business & Professional Association announces their 8th Annual Taste of Malta on Tuesday, Jul. 19, 2016, 5:30 p.m. – 7:30 p.m. at Hudson Valley Community College's TEC-SMART, 345 Hermes Rd., Malta.
Each year, cuisine from local Malta and surrounding area restaurants is offered for tasting and sampling. This year, sample cuisine from a variety of Malta and local area restaurants including Panza's Restaurant, Dock Brown's, Bentley's and many more! Restaurants are still joining. Past events have featured menu items and specialties from Panza's Restaurant, Lake Ridge Restaurant, Villago Pizzeria & Ristorante, Pellegrino Imports of Malta, Dock Brown's Lakeside Tavern, NaNola, Wolf Hollow Brewing Company, Lily and the Rose Catering and many more. You may pre-register online at Taste of Malta, or pay at the door.
There will be a 50/50 raffle and many prize give-aways, including a Grand Prize that will have you enjoying 12 local restaurants for a year! Be sure to save the date and watch for updates coming soon.
Event Chairwoman, Karen McGowan, said "Each year this event seems to get better! In addition to many returning vendors, new establishments join us each year. We also see a large number of attendees return year after year to see what's new and to continue supporting area students. We are grateful for MBPA and community members, both business and residents, who have the same passion for providing additional support to ensure our students are successful."
Proceeds from the event support the Ballston Spa Partnership for Innovation in Education Fund. Through business and individual sponsorships and donations, entrance fees to the event, and funds raised from raffles held at the event, we have been able to give over $13,000 to the fund which supports several Ballston Spa Central School District's most innovative initiatives, including the Clean Technologies & Sustainable Industries Early College in High School (Clean Tech ECHS) held at the HVCC's TEC-SMART facility in Malta.
For the most up-to-date event information visit
MaltaBPA.com/TOM
. HVCC'S TEC-SMART campus is located off Exit 12 of the Adirondack Northway.