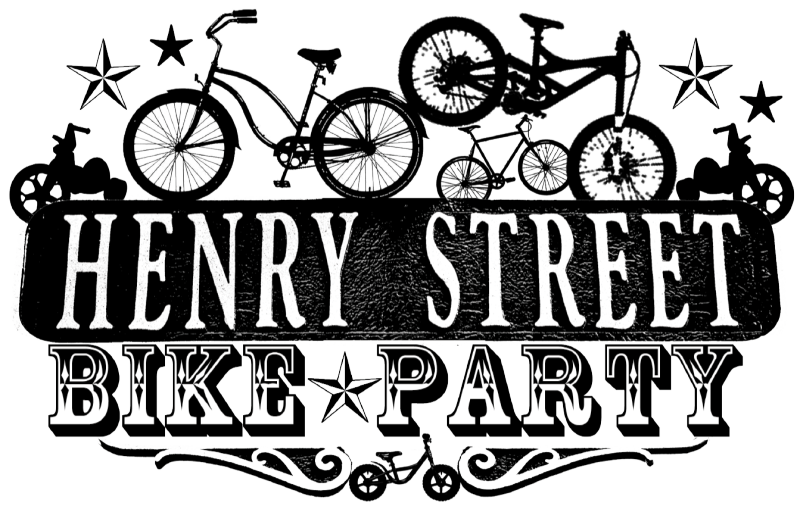 Henry Street to host second annual Bike Party with Adult Big Wheel Race, Kids Bike Parade and Story Ride, Bike Rodeo and More
​Henry Street business owners of Saratoga Springs present their Second Annual Henry Street Bike Party. The street festival, which will take place June 12, 2016, from 12:00 p.m. to 4:00 p.m., will feature an adult big wheel race, a kids bicycle parade and Kids Story Ride in Congress Park, bike decoration contest and exhibit, a bike rodeo, free bike helmets and safety gear, bicycle stunts and tricks contest, live surf rock music, food, drinks, vending and more. All activities are suitable for the entire family.
This year's event seeks to attract bike enthusiasts of all ages, and aims to promote bike culture and health, safety, and expanded programs citywide geared to support bicycle­friendly initiatives. A street closure will take place day of the event beginning at 7:00 a.m. on Henry Street between Lake Avenue and Caroline Street to accommodate the 5,000 people expected to attend.
One of the main events this year, features the Adult Big Wheel Race, which is open to individuals 18 years and older. The race will take place in a series of heats on parts of Henry Street as well as on Short Alley near the Children's Museum. Registration for the adult big wheel race is now open and those interested in participating may register online​. The first place winner of the Adult Big Wheel Race will take home an adult big wheel and a race trophy. Prizes for second, third place, and best racer costume will also be awarded.
A guided kids bike parade will be led by event volunteers along Henry Street. Kids must bring their own bikes and helmets to participate. Parents and guardians are asked to stay with children during the parade.
In addition, the Saratoga Springs Public Library will be leading a Kids Story Ride, which will take place in and around Congress Park. The goal of the Story Ride is to combine bike riding, support for literacy and to get children excited about the library's Summer Reading Program.
There is something new for kids and families this year. The City of Saratoga Springs Complete Streets Advisory Board will provide fun activities to promote safe biking and walking. A bike rodeo featuring activities to promote bike handling, rules and safety, will also be held for children and their parents. The first 110 kids and adults who visit the Saratoga Springs Complete Streets Station will go home with a new helmet properly fitted by a professional bike helmet fitter. There will also be great giveaways including bike safety lights, reflective safety velcro and educational materials for the fun ride or walk home.
Partial Street Closure to Take Effect Day of Event on Henry Street in Saratoga.
More information, including the schedule of activities will be updated on the event's website at
www.henrystreetbikeparty.com
​ and on
Facebook
.