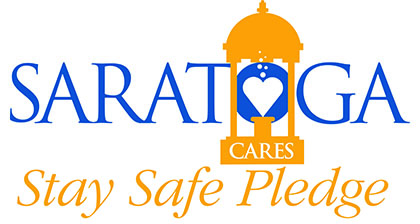 Saratoga Cares
We care about the residents, workers, and visitors of Saratoga County. We join you in a desire to return to our lives but recognize that extra precautions will be necessary for some time. Our pledge is a shared commitment with you to keep each other healthy.
By following the recommended public health guidelines and showing our respect to the people around us, we can minimize the spread of COVID-19 and keep our doors open. Together we will take the precautions necessary for all of us to stay safe.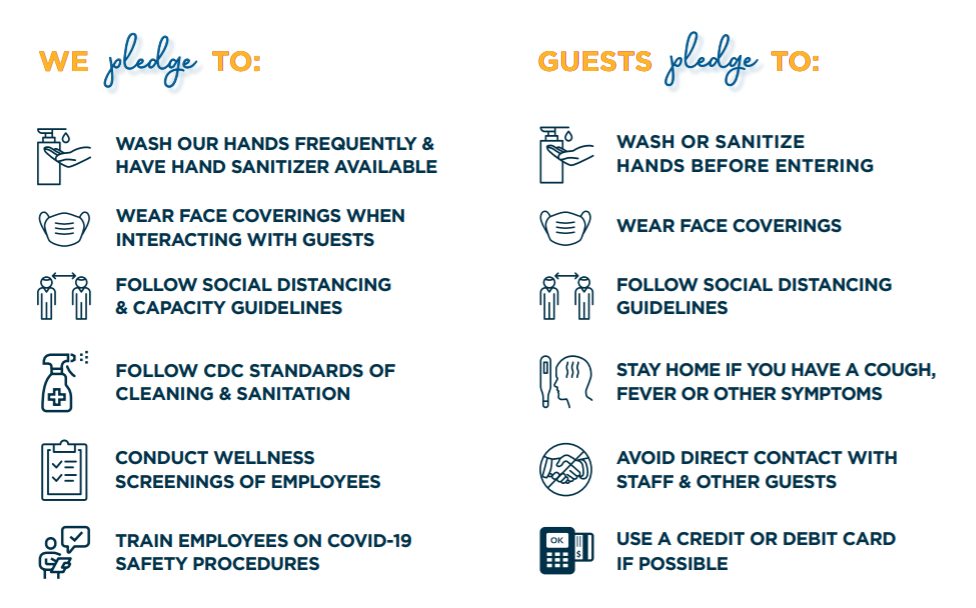 Below are Stay Safe Pledge guidelines that are being followed by specific sectors of our industry.
SARATOGA SPRINGS CITY CENTER
The safety and well-being of guests and staff are at the forefront of all the City Center's planning efforts. They are working through this unprecedented situation and are implementing a number of new safety measures, based on guidance from state and local health authorities. The City Center and its vendor partners are committed to a responsible reopening of the City Center.
Saratoga Springs City Center Reopening Information »
HOTEL ACCOMMODATIONS
The safety and wellbeing of employees and guests is a top priority of hotel and lodging operators. Enhanced cleaning and specific safety protocols are in place based on guidelines from New York State Department of Health and local health departments along with recommendations from the U.S. Travel Association, New York State Hospitality and Tourism Association, Center for Disease Control and hotel corporate offices.
New York State Hospitality and Tourism Association Guidelines »
RETAILERS
Saratoga County's array of independent shops, boutiques and galleries have opened with community and guest safety front and center. Offerings and operations vary from business to business. Check listings and business websites for the most up-to-date information.
National Retail Federation Guidelines »
RESTAURANTS AND BARS
Saratoga County restaurants will be following guidance established by the National Restaurant Association and New York State Department of Health that addresses social distancing, face coverings, cleaning and hygiene, water and ventilation, monitoring systems and other efforts to protect vulnerable populations.
National Restaurant Association Guidelines »
ATTRACTIONS & ACTIVITIES
Saratoga County attractions, activities, tours and experiences will phase in with new protocols for the safety of staff and guests. Opening procedures and offerings differ from business to business. Check listings and business websites for fresh updates.