Town Government Resources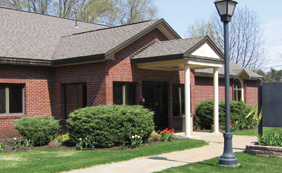 Planning and Development
The Town of Malta has established a Department of Building and Planning in order to provide effective and efficient administration of laws relating to planning, zoning, fire safety and prevention, building construction, the environment, master planning and other such areas the Town Board may deem appropriate in the Town of Malta.
The Planning Department is also responsible for all matters pertaining to the interpretation and application of the Town's zoning ordinances. The Town Planner prepares or coordinates the preparation of information that leads to the update of the Town map, zoning map, and the Comprehensive Master Plan. The Town Planner also serves as staff for the Planning Board, Zoning Board of Appeals, Stormwater Management, and the Town Board, as well as others.
Thinking of starting a business in Malta?  Connect with our Building and Planning online here or over the phone at 518-899-2685.
Inspection Information
To schedule an inspection please contact the Building Department at 518-899-2685 between 8:00 AM and 5:00 PM. Requests for inspections should be made 24 hours in advance.
Economic Development Committee 
Chaired by Councilman Tim Dunn, this committee works to encourage business investment in Town and support existing businesses however possible. Questions?  Contact the Chair here. You can find the initial set of recommendations from the Committee here.
Comprehensive Master Plan
Malta's Comprehensive Master Plan was last updated in 2005 with a vision of maintaining and promoting the high quality of life the Town's residents enjoy and expect. Solid progress has been made in attaining such goals as providing housing, job and recreational opportunities to all segments of the population, developing a vibrant downtown area, promoting pedestrian and bicycle linkages, preserving historic, cultural and natural resources, and attracting businesses wishing to become part of our community.
In January 2019, the Town Board appointed a nine member committee to update the 2005 Comprehensive Master Plan. The Committee seeks to obtain input from appropriate town committees, to analyze community resources and potential opportunities and, to consider the views of community members. The Committee will be holding public meetings and information will be posted here.
To view the Comprehensive Plan, click here.
Feel free to send comments or request additional information to Comprehensive Comp. Plan  
Town Annual Adopted Budgets
PARKS, RECREATION & HUMAN SERVICES