The Mission of Veterans Business Council (VBC)
The mission of the Veterans Business Council of the Saratoga County Chamber of Commerce is to facilitate opportunities for our military veterans residing in Saratoga County. Efforts will be to connect them with the business community to enhance their knowledge of employment opportunities, job or entrepreneurial training, and new business development. The Council will also seek additional opportunities in support of our local veterans.
Please use the button below to make a donation to support the mission of the Veterans Business Council .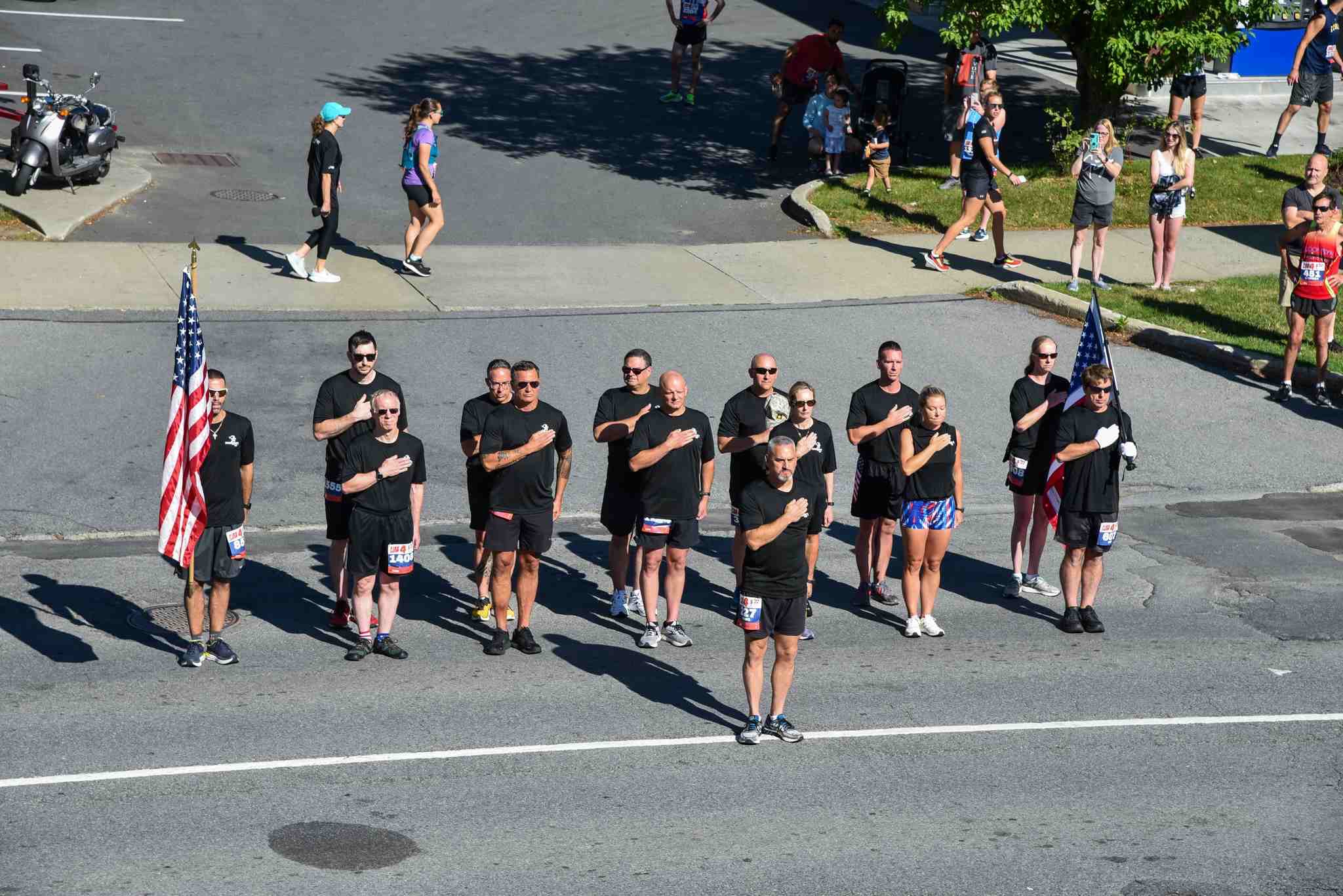 Veterans Business Council Scholarship
The Veterans Business Council of the Saratoga County Chamber of Commerce announces the 2022 Veterans Business Council Scholarship Program Winners, Derek Copperud & Benjamin Kranser!
Derek Copperud was raised in Superior, Wisconsin right next to Lake Superior. His father and grandfather were both in the military and that influenced him to join the service. He shipped out during the summer after High School graduation as a Nuclear Electronics Technician. After 2 years of Nuclear training, he was stationed on the submarine USS Pasadena for 4 years. Currently, he is stationed at NPTU Ballston Spa and working on completing my bachelors of science degree in nuclear engineering technology at Excelsior University.
Ben Kransler is a Rochester, NY native who enlisted in 2014. He served aboard the USS Albany, a Los Angeles class fast attack submarine out of Norfolk, Virginia and is a current instructor at the S8G Prototype. He is currently pursuing his Bachelor of Science in Nuclear Engineering Technology and looks forward to completing an MBA to further develop his team.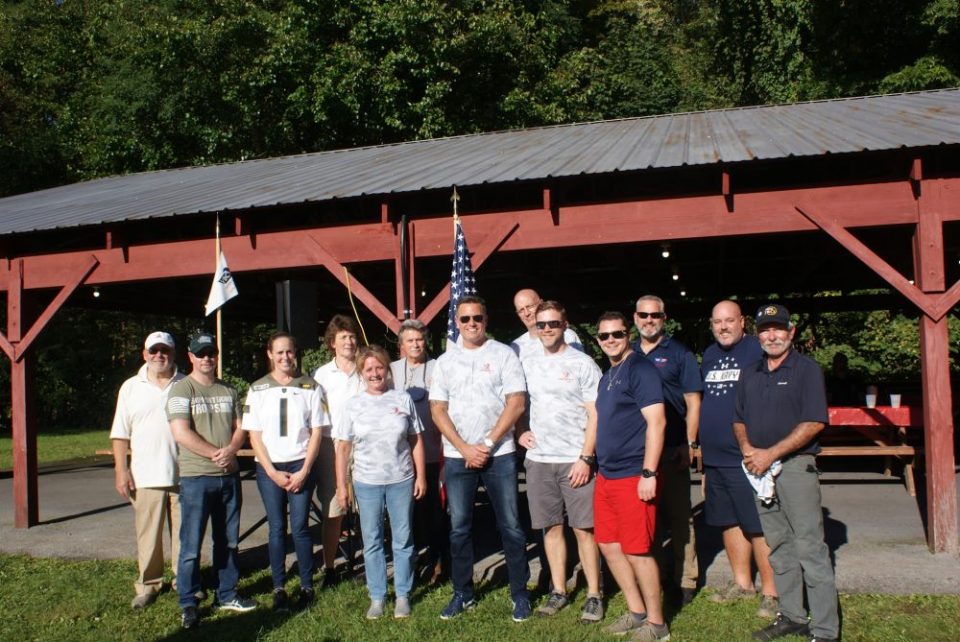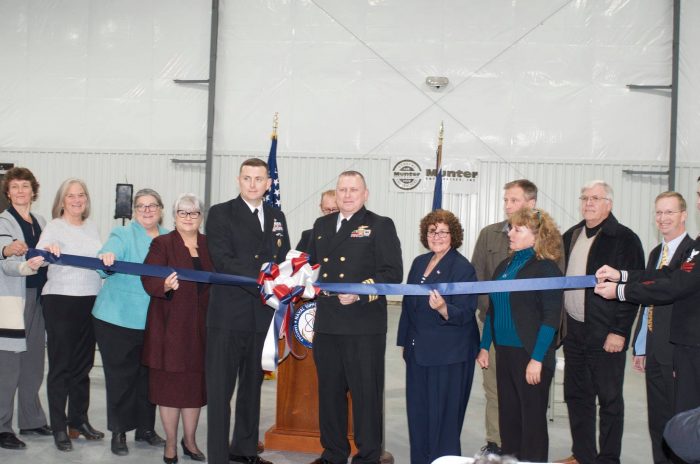 VBC Membership Roster
Below is a list of the current members of the Chamber's Veterans Business Council. You can also contact Andrea Cole at the Saratoga County Chamber of Commerce for more information at 518-584-3255 or acole@saratoga.org.
Dan Colvin, Vice Chair, Marine Corps., Momentive Performance Materials, dan.colvinjr@momentive.com
Karen Charbonneau, Secretary, Army, Saratoga Home Team of the Miranda Real Estate Group, karen@saratogahometeam.com
Dr. Joe Juracka, Treasurer, Navy, Smiles for Life Dental Care, jurackadmd@gmail.com
Jason Collins, Immediate Past Chair,Navy, Naval Support Activity Saratoga Springs Fleet and Family Support Center, Jason.D.Collins26.civ@us.navy.mil
Randy Metevier, Air Force, Applied Materials, Board Liaison for Saratoga County Chamber, randy_metevier@amat.com
Pete Costa, Navy, Capman Leadership and Organizational Excellence, costap99@gmail.com
Dave Cummings, Army, Run at Saratoga, Past member of Board of Directors for Saratoga County Chamber, cummindm@aol.com
Sean Dion, Air Force, Mr. Electric of Queensbury, mrequeensbury@gmail.com
Chris Homicz, Marine Corps, Regeneron Pharmaceuticals, chris.homicz@gmail.com
Michael Kennedy, Navy, Saratoga Bridges, mkennedy@saratogabridges.org
Derek Lloyd, Army, Duke Concrete Products, dlloyd@dukeconcrete.com
Sam Moyer, Marines, Matrix Media, Sam@matrixmedia.consulting
Bob Nevins, Army, Alliance180, bob@alliance180.org 
Dan Paige, Marine, A Pro Home Inspections, aprohomes518@gmail.com
Duane Potter, Marine, 3 Rings PTS, 3ringspts1@gmail.com 
Keith Prairie, Navy, Martins Point Health Care, keith.prairie@martinspoint.org
Robert Scheurer, Army, Adirondack Trust Company, rscheurer@adirondacktrust.com  
Robert Van Pelt, Army, AUSA Capital District of NY Chapter, bvpcsm@aol.com
Andrea Cole, Saratoga County Chamber, acole@saratoga.org
VBC Helps Veterans train to be EMT's
VBC Volunteers take part in US Navy Leaders to Sea
VBC runs in formation for July 4th Firecracker 4
VBC teams up with US Navy for Revolutionary Run
Chamber produces videos to promote Veteran owned firms
As part of the Chamber's celebration of Veterans Day, our staff worked with the Veterans Business Council to interview six local Veterans who now own and operate local businesses in Saratoga County. Each of these videos is below and can be seen by clicking the video itself.
Retired U.S. Army general speaks to veterans in Saratoga
Reprinted from The Saratogian Newspaper
By Paul Post
Nov 1, 2018
SARATOGA SPRINGS, N.Y. – Veterans possess hard-earned mental toughness, superior work ethic and an ability to overcome adversity, which proves valuable in business and life.
A retired U.S. Army general encouraged those who have served to use such traits to their best advantage, during a speech Thursday at a Veterans Business Council breakfast with more than 200 people on hand at Saratoga National Golf Club.
Watervliet native and current Wilton resident William C. Martin is a Desert Storm veteran who served as a strategic analyst and speechwriter for General H. Norman Schwarzkopf. Martin also is a past deputy adjutant general for New York State and was a political military planner for the chairman of the Joint Chiefs of Staff.
In civilian life, he founded and is president of The Initiatives Group, LLC, a management consulting firm specializing in leadership development.
"Leverage your character traits the military instilled in you," said Martin, speaking directly to veterans. "We are a product of the U.S. military and the values it represents – loyalty, respect, duty, honor, integrity, excellence, selflessness, courage, commitment, to name a few. These are our bedrock, the glue that holds our noble profession together, the compass to true North."
The 23-member Veterans Business Council, a Saratoga County Chamber of Commerce program, helps veterans find jobs and start businesses. Since its inception five years ago, the Council has hosted Hiring Our Heroes events, several Boots to Business programs that provide entrepreneurial training, and organized multiple fundraising activities.
Recently, the Council obtained a $450,000 grant that will be used to build a new field house at the U.S. Naval Support Activity site in Saratoga Springs.
Council Chair Karen Charbonneau reminded attendees that this Nov. 11 – Veterans Day, previously called Armistice Day – marks the 100th anniversary of the end of World War I.
"When I enlisted in the army (1988), I did so with the belief a strong military presence allows us as citizens in the United States to live with freedoms not experienced throughout the world," she said.
Today, that mission is being carried out by troops fighting the Global War on Terror in places such as Afghanistan.
The key to winning this war, or achieving any goal, is "always looking to anticipate and create change," Martin said.
"Years ago we used to develop our capacities to (fight) tank on tank, airplane against airplane," he said. "Now with terrorism, it's not necessarily a nation-state we're fighting. Now our enemies are continuing to find ways to target our vulnerabilities. We have to be thinking about what our vulnerabilities are and how they may be attacked by an adversary in the future."
A strong overseas presence is critical to keeping the enemy at bay by disrupting their communication, infrastructure and training capabilities, he said.
"One of the principles of war is the offense," Martin said. "We're trying to maintain the initiative, trying to develop alliances and relationships with countries, to eventually get to a point where through our partnerships, we can begin to have those allies take the bulk of that effort back."
Saratoga County F.A.V.O.R Veterans Discount Program
Saratoga County Clerk Craig A. Hayner and members of the Board of Supervisors recently announced the launch of a newly redesigned Saratoga County veterans F.A.V.O.R. card (Finding & Assisting Veterans of Record) and formally opened an exhibit that showcases a collection of military memorabilia from local veterans.
Eligible County veterans are encouraged to file their military discharged papers with the County Clerk in order to receive their copy of the FAVOR Card. The card allows veterans to display their branch of service and, if eligible, their Purple Heart Medal designation.
The FAVOR Card program provides discounts to eligible veterans at more than 325 participating businesses throughout the county. A list of those business, and more information on program eligibility can be found on the County's FAVOR program webpage.
The new exhibit will showcase items from current and past wars and conflicts and will tie generations of local family's service together, dating back to the first World War. It is meant to highlight the service of our local veterans and offer the community an opportunity to learn about their service and to say 'thank you.'
"Our office is very thankful for the service of our nation's veterans," said County Clerk Craig A. Hayner. "The FAVOR program is a small way we can show our appreciation for their sacrifices. We encourage veterans to contact our office to request the new card, whether they have one already or are new to the program. We are also encouraging them to file their discharge papers with our office so that if they were ever lost, the veterans or their families can recover necessary paperwork in a short amount of time."
"Today's announcement of a redesigned F.A.V.O.R. card represents a wonderful enhancement and expansion of this terrific program that helps and honors our local veterans. I strongly support the F.A.V.O.R. Program and it is terrific that my friend Saratoga County Clerk Craig Hayner, the Saratoga County Board of Supervisors, and the Saratoga County Veterans Service Agency are strengthening this important and successful initiative, in addition to celebrating and showcasing the special history of area veterans dating back to World War I. As a nation, state and community, we are forever grateful for the service and sacrifice of our veterans," said New York State Senator Kathy Marchione (R,C,I,Reform-Halfmoon).
"The Saratoga County Veterans Service Agency stands ready to serve the more than 18,000 veterans who reside here," said Frank McClement, Director of the Saratoga County Veteran Service Agency. "The FAVOR program, administered by the County Clerk, is just one of the many programs available to former service members in Saratoga County. Additionally, we offer a strong peer-to-peer program and benefits counseling for these brave men and women who served so selflessly."
"Our county is continuously looking for new ways to better serve our veteran community," said Hadley Town Supervisor Mo Wright, Chairman of the Veterans Committee. "The FAVOR program is a small way we say 'thanks' to those who have sacrificed on our behalf."
"I encourage my fellow veterans to file their discharge papers with the County Clerk in order to receive this new FAVOR card," said Capt. Dave Wallingford, USMC (ret.) and Saratoga County resident. "By having military discharge papers on file, veterans and their families can recover them if they are lost or misplaced. I'm grateful for the many resources available to veterans in Saratoga County."
Veterans are encouraged to file their discharge papers with the County Clerk in order to enroll in the FAVOR program and have access to discounts at more than 325 businesses in Saratoga County. Veterans can file the paperwork at the County Clerk's office in Ballston Spa.
For more details, please visit www.saratogacountyny.gov/county-initiatives/favor-veterans-discount-program/
Veterans help veterans with donation to EMT program
By Glenn Griffith
Community News - January 21, 2016
Clifton Park - Saratoga County's Veterans Business Council last week showed their support for veterans with a $1,500 donation to the Clifton Park-Halfmoon Emergency Corps' Combat Veterans EMT program.
The intense course of study is offered free and exclusively to combat veterans by the CPHM Emergency Corps. Through course work, demonstrations, and an internship in the CPHM Emergency Corps, the students prepare for the Emergency Medical Technician certification test.
Thirteen students, all veterans, started taking the twice per week classes at the Emergency Corps' main station in Clifton Park in October. They have five more weeks to go to completion.
The instructors, most of whom are veterans, are donating their time. Additionally, the Emergency Corps has undertaken the cost of course materials, full physicals, physical agility tests, and background checks. Saratoga Hospital is donating the cost of drug screening. Once the students have achieved their EMT certification they will be ready for employment.
"We've also made them members," said Eric Hanchett, the Director of Administration with the Emergency Corps. "A normal course requires 10 hours of clinical time. By making the students members through an expanded internship, they can ride the ambulances to our calls. That should give them a little bump with practical experience in landing a position."
Dan Colvin, the Chairman of Saratoga County's Veterans Business Council, and Todd Shimkus, president of the Saratoga County Chamber of Commerce made the formal presentation of the donation. The Business Council is part of the county Chamber.
"This program hits at the heart of what we want to do," Colvin said. "I applaud the initiative of all the volunteers who put this together. Pairing the training with the Emergency Corps' ethics returns a great citizen to serve the community."
The Veterans Business Council was established in 2013 and now has a 23-member council made up of veterans who are business leaders in the community.
"Our mission," Colvin said, "is to take our standing as business leaders, figure how we can leverage our talents and business experience, and the 2,300 businesses of Saratoga County to help facilitate opportunities for unemployed, underemployed veterans, and perhaps help them to find some job training, entrepreneurial training, and small biz development. This program hits the center of the bulls-eye for what we stand for. Our hope is this puts tools in your toolboxes."
The presentation was made before the night's course work. It drew members of the Saratoga County Chamber, members of the Veterans Business Council as well as Halfmoon Supervisor Kevin Tollisen. About half the class was in attendance to witness the presentation.
After explaining the practical parts of the course that were being studied and the procedure for getting certified, Emergency Corps member Russ Coonradt, a veteran, EMT, fireman, and a course instructor, described what it was like to have a roomful of veterans.
"The level of commitment here far exceeds a normal EMT Class," he said. "They hold themselves to a higher standard."
One of those seated in the classroom was Pierre Brown, an eight year veteran of the Marine Corps who received his honorable discharge in 2008. Brown has a full time job as a bartender and bar manager at a business in Menands but was feeling unfulfilled in his desire to serve his community in a civilian capacity.
"There was something lacking," he said. "I looked into other opportunities but this one was right up my alley. It was physical and high intensity."
Brown said a Navy corpsman assigned to his unit when he was overseas was his inspiration for signing up for the course.
"I assisted him when we were 'in country'," he said. "I saw him save lives."
He said he finds the course thorough yet very satisfying.
"This is a very detailed course, very intense," he said. "I'm getting everything out of it I expected. The plan is to serve the community where I live."
Being a relatively new organization and working within the structure of the Saratoga County Chamber, Colvin said the Veterans Business Council is still working at how best to leverage the council's collective business talents.
"We're out there fundraising and we're always asking how we can better help the veterans we serve," he said. "The biggest challenge for us is finding the veterans in need. We want to be right there partnering with the county's Veterans Service Agency and saying, whatever you can't provide maybe we can."
Hanchett said the Clifton Park-Halfmoon Emergency Corps hopes to retain some of the students once they are certified.
"We're hoping some of these folks become certified lab instructors," he said. "It's an in-demand certification and we'd have veterans teaching veterans. We're also looking at offering this course annually."
Firecracker 4 pays homage to veterans on Independence Day
By Olivia Jaquith
Times Union - Updated 6:26 am, Tuesday, July 5, 2016
Saratoga Springs - Runners in the 10th Firecracker 4 road race were off to an explosive start Monday morning, just like the celebratory fireworks in celebration of Independence Day in Saratoga Springs that evening.
Team Victor Bravo Charlie of the Saratoga County Chamber of Commerce's Veterans Business Council led off the race. Carrying flags and running in formation, past and present servicemen and women could be heard chanting in unison throughout the crowd of 2,784 finishers.
Ben Fazio of Troy finished in first with a time of 19 minutes, 43 seconds. The RPI senior's sub-five-minute pace landed him within 24 seconds of the course record.
Kelsey Chmiel of Greenfield Center finished first on the women's side with a time of 22:23.
"The difficult thing once you have created opportunities for veterans is to find the veterans and get the word out," Saratoga County Chamber Veterans Business Council immediate past chair Chris Homicz said. "What better way to get our message out than to get together a formation run in a group of 33 runners in cadence holding the colors?"
The formation run grew exponentially as race day neared. Team Victor Bravo Charlie had six members as of last week, but with the addition of Marine recruiters and Marine Corps poolees, the team consisted of servicemen and women who served as far back as the Vietnam War.
Even the veterans had not lost their training, as a medical emergency delayed the race and cut into where Team VBC was waiting to kick off the event.
"We hadn't practiced what we did," Homicz said. "We kind of pulled it up from experience. We didn't move (away from the ambulance) until our platoon sergeant told us to take a step back."
The race ended beneath a massive American flag, hoisted by two local fire departments' trucks, near the Saratoga Springs City Center. For Homicz, that symbol moved him more than all the rest.
"Carrying the colors is a very special thing," he said, "but doing it on the streets of Saratoga, our home, is a wonderful experience."
The race winners Monday were young. Fazio is 21, and Chmiel is 14. In May, Chmiel, then a Saratoga Springs freshman, won the 3,200-meter run at the prestigious Loucks Games, setting a state record.
While Chmiel is younger, an even more youthful generation of runners took part in this year's race. A half-mile Sparkler Run allowed children up to age 14 to sprint down Broadway in front of the parade crowd. About 275 children took part in this inaugural race, some alongside their parents.
"The idea is to promote wellness and inspire our children to be active," race co-director Peter Goutos said. "Perhaps even inspire them to follow the sport of running in school and then in life."
Veterans Business Council formation run in the Firecracker 4.
A VOICE FOR VETERANS: Veterans Business Council
By Jackie Kingsland
Saratoga Today - January 13, 2014
The Saratoga County Chamber of Commerce is a tremendous resource in our area for obtaining a business referral, finding an entertainment venue, reading the blog on community happenings and selecting a chamber event to attend or support.
Additionally, it's an excellent way for exposing your business to the area with mixers, meetings and events, and as a member of the chamber, there are many benefits and opportunities for leadership and growth in our community. Their website offers an online jobs list with members posting available positions for businesses in the county (www.saratoga.org).
With a friendly staff from the Director of First Impressions to the membership representatives and onto the CEO, they are an experienced and knowledgeable group who strive to provide the best methods and practices for developing businesses, answering questions and inquiries and acquiring gainful employment.
One of the newest endeavors at the Saratoga County Chamber was the development of the Veterans Business Council in the fall of 2012. The idea for more veteran support began when the Saratoga County Veteran's Service Agency presented an idea to collaborate with the Chamber and establish a full task force assisting veterans with their search for work.
Vice President of Membership Services Denise Romeo (dromeo@saratoga.org) concurred with their vision and developed the Veterans Business Council in partnership with the Saratoga County Veteran's Service Agency, which assists vets in filing claims with the US Department of Veterans Affairs regarding disability, education, pension, surviving spouse, and more (visit www.saratogacountyny.gov for further details).
Ms. Romeo is a fervent advocate and supporter of our service members. Her father served in the military and currently her daughter is an intelligence analyst in the National Guard. Her daughter faced deployment overseas from January 2012 to December 2012, arriving back home in the states a few days before Christmas (the best gift that doesn't fit under the tree).
"Having been home now for about a year, my daughter began having nightmares. Sometimes it takes a while…it doesn't just end a few months or even a few years after they return," Denise said. "Helping the community understand what they go through—that's our job."
Denise works diligently with the Council to create community awareness and provide resources to help veterans looking for work connect with businesses in the area; provide training and matching the veteran's skill set with employment opportunities; business development as well as giving additional support for those in the armed forces (i.e. referring those to an agency who can assist with temporary financial relief of mortgage payments, etc.).
"Some veterans don't realize how their capabilities in the military are transferable," said Denise. "We can translate those skills onto their resumes."
For instance, transferring the skills necessary to maintain a weapon, work together successfully on a mission, often times under extreme circumstances and conditions, and utilizing those leadership roles toward civilian job placement.
The Veterans Business Council consists of 25 Chamber members (all but one are veterans themselves and the one civilian is a veteran spouse) and connects veterans with the business community. They meet monthly, exploring ideas to assist veterans with their quest for employment, facilitating plans and events, bringing together the veteran employee with the ideal employer match within the community.
Also on the agenda is discussing initiatives for employers and prospective members to hire veterans.
"All of our members in the Council have such passion for helping and embrace every opportunity to support and find a fit in the big picture," Denise said with a smile and immense pride. "It has also successfully completed its 2nd Annual 5K run this past fall at Hudson Park in Schuylerville. Runners in this year's event doubled the amount of participants from last year, raising $10,000 in proceeds, all of which are placed in the Veterans Trust Fund for the County."
Increasing visibility throughout the county is another goal for the Council as it gears up for a Hiring Conference in March. For this conference, the Council has reached out to its membership, devising a data base resource that pairs the veteran to an available position.
The ideas, dedication and determination to support our veterans will continue as the Veterans Business Council meets and becomes a larger presence within the community. If you are a vet or know a veteran who may need assistance, work for an area business, would like to become a volunteer and play a part in this mission, please contact Denise Romeo at the Saratoga County Chamber of Commerce at (518) 584-3255 or visit their website www.saratoga.org and look for the Veterans Business Council link, or email Denise directly at dromeo@saratoga.org for further information.
Our service members have sacrificed for us. Let's help them to become and remain active, prosperous individuals in our community. Thank you, as always, to our veterans, their families and loved ones for all that you do.