Healthy Saratoga Economic Recovery Plan
According to a 2019 County Healthy Ranking that measures 80+ factors,  US News ranked Saratoga County as the 64th healthiest county among the 3,000 counties across the US included in the study.
Likewise, Saratoga County is rated the #1 County for Quality of Life in comparison with New York State's 62 Counties in an annual County Health Rankings report produced by the University of Wisconsin.
Health. History. Horses. That's a theme in Saratoga Springs and Saratoga County. Here HEALTH comes first. Always has. Always will!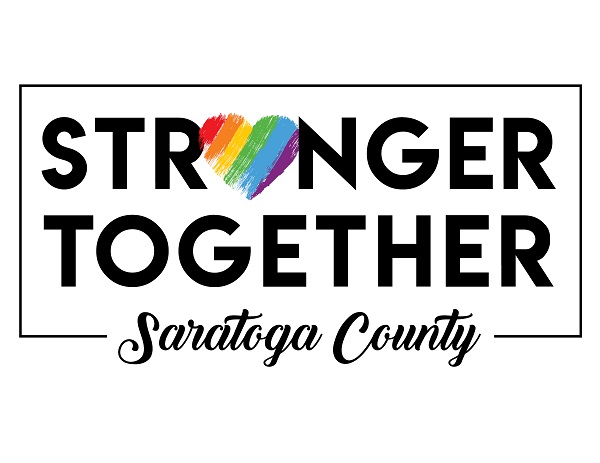 NYS Business Reopening Safety Plan Template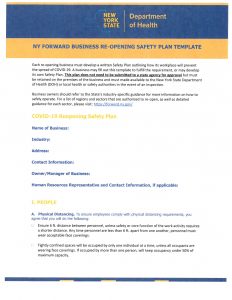 New York State has released new guidance for businesses regarding how the reopening of our economy will proceed and what businesses must do to comply. Businesses in each region will re-open in phases.
Here's what you need to know:
Businesses in each region will re-open in phases. Re-opening refers to non-essential businesses and business activities. Essential businesses and business activities that are open will remain open.
Click here for details
.
THANKFULLY, your reopening plan does NOT need to be submitted to a state agency for approval. You DO need to retain a copy of your plan on the premises of the business and it must be made available to the New York State Department of Health (DOH) or local health or safety authorities in the event of an inspection.
Additional Resources To Help You Prepare
As we look to safely reopen Saratoga County's local economy keeping HEALTH as our first priority, we're inspired by the willingness of local small business owners and employers across a wide range of sectors to consider a range of new protocolcs to ensure that their employees, customers, clients and visitors to Saratoga County are as safe as possible.
This webpage includes links to the recommendations and guidance documents provided by the CDC, OSHA, the US Chamber of Commerce and other industry associations at the federal and state level.
We want to invite Saratoga County's employers to review all of the information here that is relevant to your workplace. This will help you to devise a plan for your own workplace to reopen based on the best advice available at this time.
If you already have a plan that you'd be willing to share, please send it to Devin Zurlo at dzurlo@saratoga.org. We will post local plans submitted to us plus any additional guidance we might receive in the coming days.
Please check out this special publication
from Bond, Schoeneck & King entitled
"Returning to Work After the Pause"
by clicking the logo on the right.
Below are some local workplace plans shared with us by our members. Please note that these are just examples of particular businesses and that these plans may not necessarily reflect others needs. If you are willing to share your plan, please email a pdf of the plan to Devin Zurlo at dzurlo@saratoga.org.