Saratoga County is home to several haunted sites that are a must-see for anyone interested in the supernatural.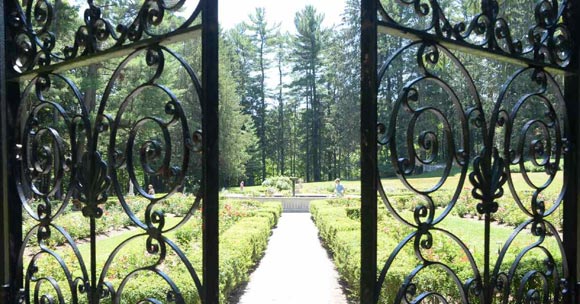 518-670-2985
648 Route 32, Stillwater
Visit Website»
While the Battle of Saratoga is known as the turning point of the American Revolution, the battlefield is also the spot where many soldiers on both sides gave their lives. Strange phenomena have been occurring here for years, including unearthly green lights, the sounds of horses running, voices and sightings of uniformed soldiers in the park and along the road nearby.
Saratoga National Historical Park is free and open to the public from 9 a.m. to 5 p.m. each day, and provides miles of tour roads and trails on which to drive, hike or cycle. You can learn more about the battlefield at the visitors center before taking a self-guided tour of the hauntingly beautiful landscape, which is particularly stunning during the fall.
518-584-4353
1000 Mt. McGregor Rd., Wilton
Visit Website»
The final home of President Ulysses S. Grant sits high up on Mount McGregor. It's where the former president, swindled out of his fortune and suffering from throat cancer, went to finish his memoirs. He passed away only a little more than a month after moving into the house in 1885. Visitors can still see his bed, furnishings and flowers from his funeral on the first floor of the house.
The complex of buildings that share the top of Mount McGregor have gone through many reincarnations over the years, but the first was as a hospital for patients suffering from tuberculosis. Ghostly figures have been documented there for decades, and it seems that some may have made their way over to Grant's Cottage. Faces have been reported in the upstairs windows (the second floor isn't open) and a Victorian-era woman has been spotted along the road up the mountain. 
This Living History museum offers a variety of events from Memorial Day through Labor Day, and Columbus Day weekend.
3) Olde Bryan Inn 
518-587-2990
123 Maple Ave., Saratoga Springs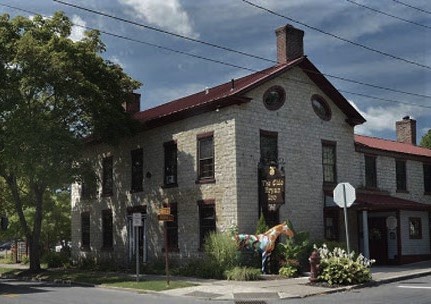 Visit Website»
This popular restaurant traces its history back to 1773, giving this location plenty of time to accumulate some spirits. Alexander Bryan was a Revolutionary War hero who warned General Horatio Gates of the British army's plans to surprise the Americans in Stillwater, which became the turning point of the Revolution. In 1825, he built the stone part of the structure that still stands today as his home, making him the first permanent resident of Saratoga Springs.
Although you could certainly have lunch at Olde Bryan Inn, dinner seems like the best time to catch sight of a ghost. In addition to serving amazing eats, Olde Bryan Inn has hosted spectres over the years as both a private home and as a restaurant, including an elderly Victorian-era woman dressed in a green gown and colonial soldiers (one on horseback). The "Lady in Green" seems to be the most common apparition, but don't worry, she's quite friendly — she's thought to be Beatrice, a past resident whose green Victorian gown was found in the attic.
4) Canfield Casino/Saratoga Springs History Museum
518-584-6920
1 East Congress St., Saratoga Springs
Visit Website»
This gorgeous old building in Congress Park is home to both the Canfield Casino and the Saratoga Springs History Museum. The Casino was originally opened in 1870 by John "Old Smoke" Morrissey and was an elegant venue for Saratoga's elite until 1907, when anti-gambling movements forced it to close.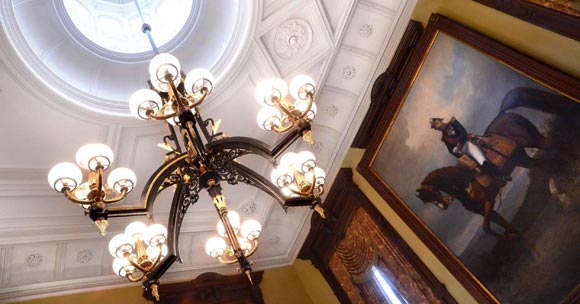 The building is now the home of the Saratoga Springs History Museum, which exhibits historical artifacts from the Spa City. It's speculated that some of the spirits who reportedly haunt the majestic three stories may have come along with the items. 
The third floor is especially of note: it's decorated with furnishings and artifacts from the prominent Walworth family, who had a successful, yet tragic history. Reuben H. Walworth was Chancellor of New York from 1828 to 1847. His daughter-in-law, Ellen Hardin Walworth, was a well-known writer, historic preservation advocate and lawyer. Her husband Mansfield, however, was abusive and repeatedly threatened her life, until their eldest son Frank eventually took matters into his own hands and killed him, leading to a sensationalized trial. 
Whether some of the old gamblers are still begrudging their bad bets or "Old Smoke" continues his reputation as a prankster isn't known, but sightings of a Victorian woman have been reported by multiple people. Reubena Walworth, Ellen's daughter and a nurse in the Spanish-American War, may also haunt the building. There have also been strange occurrences, like the smell of cigar smoke, drafts, moving objects and unsettling energy. 
SyFy's Ghost Hunters stopped by in 2010, and in August 2019, the Travel Channel's Most Terrifying Places visited Canfield Casino to film content for two episodes. 
5) Greenridge Cemetery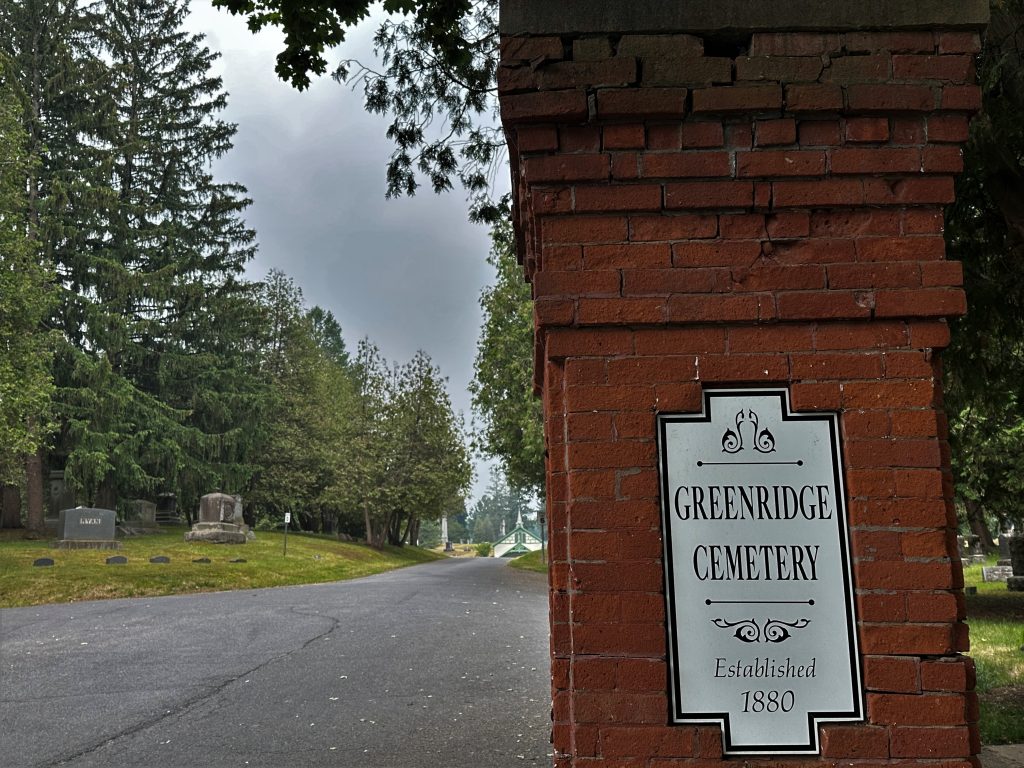 518-584-5572
17 Greenridge Pl., Saratoga Sprinngs
Visit Website»
This may be an obvious choice, but you can't get much spookier than a cemetery, particularly one whose inhabitants date back over 150 years. Greenridge was founded in 1844, and is the final resting place of members of many famous Saratoga families, such as the Batchellers and the Walworths. 
In addition to very old headstones, there are also mausoleums, vaults, gates and statues that are sure to give you some chills, especially if you attend the Saratoga Springs Preservation Foundation's annual Twilight Cemetery Tour. You'll want to bring a flashlight along!
6) Yaddo
518-584-0746
312 Union Ave., Saratoga Springs
Visit Website»
Yaddo Gardens is a beautiful spot to spend the afternoon, but Yaddo's long, sometimes haunting
history seems to have left it with some ghosts. The land is said to have been the site of Native American battles, and it's believed that Edgar Allen Poe composed parts of "The Raven" at Barhyte's Tavern, which once stood on the property.
Spencer and Katrina Trask later purchased Yaddo in 1881 as a peaceful abode after the death of their first child, but it seems the Trasks would be followed by darkness. Tragedy struck repeatedly, and the Trasks lost three more children within the span of two years, followed by their house in a fire in 1891. They then built the mansion which still stands today and turned it into an artistic haven, but Spencer died in a train crash in 1909, and Katrina passed away after an illness in 1922. The mansion has since become a famed artists' retreat and hosted literary figures such as Sylvia Plath and Truman Capote.
With so many people passing through, and so much tragedy entwined in its history, it's no wonder Yaddo is said to be haunted. Echoes of childrens' laughter, a Victorian-era woman in white (possibly Katrina herself), and odd light phenomena have been reported. 
The house isn't open to the public, but you can take a stroll through Yaddo Gardens during daylight hours. To hear more about the hauntings, however, stop by for a drop-in ghost tours in the fall.
7)  The Adelphi Hotel
518-678-6000
365 Broadway, Saratoga Springs
Visit Website»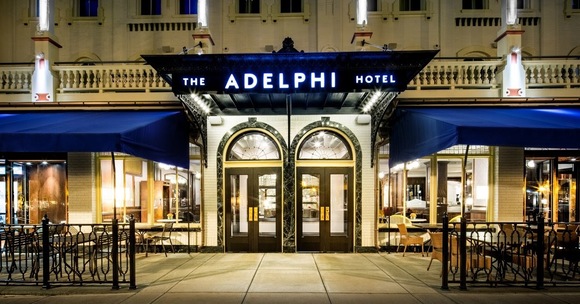 You can't miss The Adelphi and its stunning architecture on Broadway. The hotel, which dates back to 1877, was one of the grand hotels of Saratoga Springs, and has been completely restored to be as regal as ever. Even if you don't stay at the hotel, you can still stop for a meal at one of their amazing dining options.
Did the renovations rid the hotel of ghosts? Even if they didn't, these spectres aren't anyone to fear. A woman in a blue Victorian gown has been reported, and it's speculated that John "Old Smoke" Morrissey may haunt the hotel (it's said that he passed away there) along with his old business, the Canfield Casino.
8) The Parting Glass
518-583-1916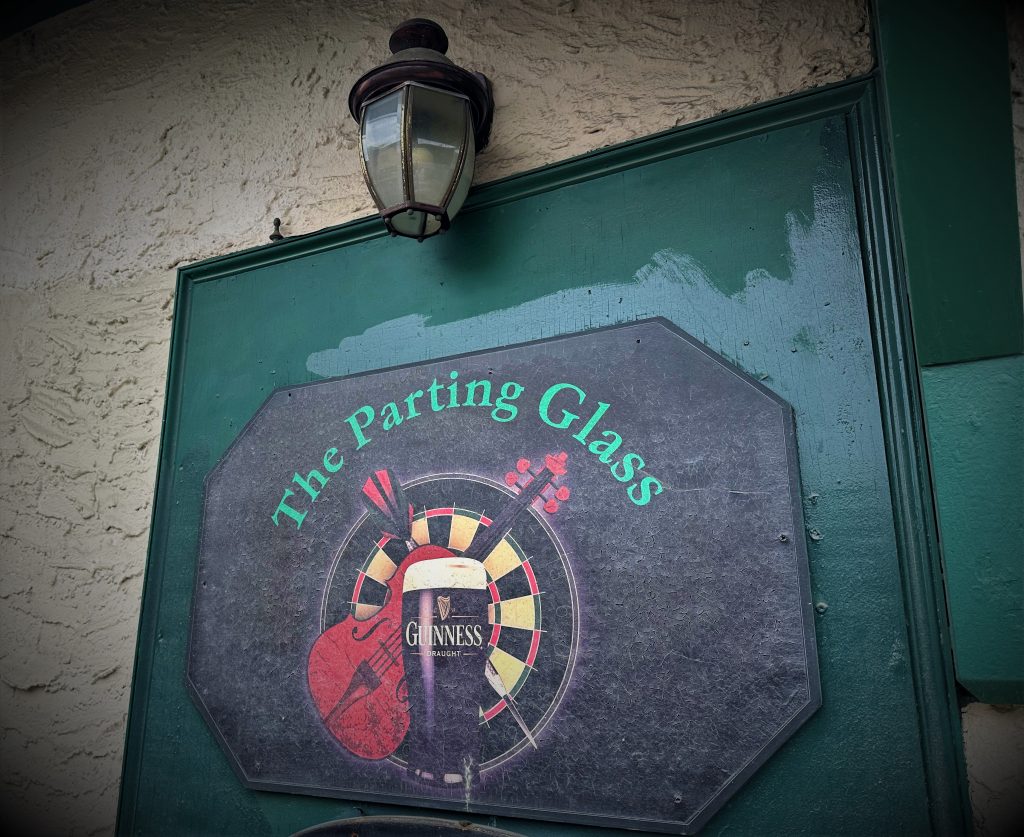 42 Lake Ave., Saratoga Springs
Visit Website»
Stop by The Parting Glass for delicious Irish eats like bangers and mash or shepherd's pie, inventive Irish-inspired takes on appetizers like nachos and quesadillas, and a large selection of craft brews. You might also catch sight of a ghost while you're there. 
The Parting Glass began its life in 1926 as Rocco's Royal Spring Grill, which served up Italian cuisine. Somewhere between now and then, the building seems to have gained a couple of spirits, including a woman in white and the ghost of a man. There have also been reports of moving objects, unknown sounds and strange additions to photos taken there.
9) The Saratoga Day Spa
518-321-4852
376 Broadway, Suite 21, Saratoga Springs
Visit Website»
When you book a session at The Saratoga Day Spa, you may meet a massage therapist, an esthetician, a wax specialist, a nail technician - and possibly even a ghost! Members of the spa's team say they have encountered more than one spirit in this historic Broadway building. If this sort of experience piques your interest, schedule an appointment and see if there are any strange occurrences during your visit!