Relax & Renew Your Spirit
Enhance Your Quality of Life in Saratoga
December 19, 2019
It's easy to say we'll make time for self-care, but what does that entail? Facials and yoga classes? Perhaps, but it can be much more! You'll discover a wide range of opportunities to feed your mind, body, and soul in Saratoga. Get ideas below on how to find your center and improve your health.
Shop Organic Products at Saratoga Botanicals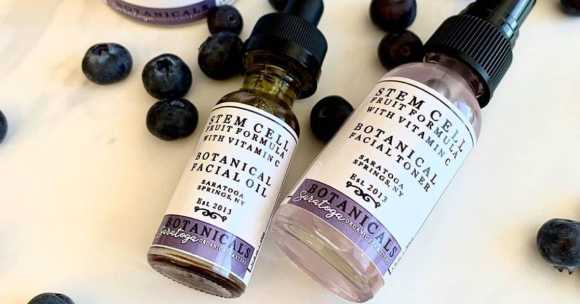 Fruit stem cells nourish the skin, help prevent UV damage, and can result in fewer wrinkles.
What you put in your body matters - and so does what you put on your body. Saratoga Botanicals sells an abundance of organic bath and body, skincare, and cosmetic products. All items in their shop are created with botanical infused oils, essential oil blends, and plant extracts.
Many cosmetic and other skincare products on the market today include additives, preservatives, chemicals, and other potentially harmful substances. But you can be confident that you'll look good and your body will thank you when you use Saratoga Botanical products for bathing, moisturizing, exfoliating, and more.
Stock Up on Healthy Food From Farmers Markets & Grocers
Locally-grown food has more nutrients and flavor than imported food! 
It's no secret that buying locally grown, healthy food at a farmers market is a worthwhile decision, but did you know the Saratoga Farmers Market and Spa City Farmers Market are each open year-round? There are also seasonal farmers markets in the area like the Ballston Spa Farmers Market, which runs June through September.
You can also get your fill of nutritious eats and local products when you visit the Healthy Living Market and Cafe and Four Seasons Natural Foods. Each is independently owned, stocks a variety of fresh and healthful foods, and offers a grocery shopping experience that goes beyond the big brands.
Expand Your Thinking on Holistic Health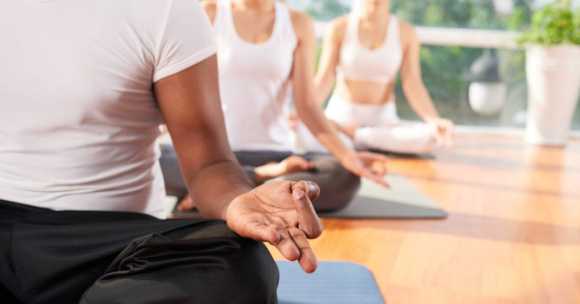 One Roof Holistic Health Center offers guided meditations and stress reduction programs.
When thinking about health, many people might focus only on the physical body, and treating its various parts. Holistic health is a little different. The entire person is considered, specifically the physical, emotional, spiritual, social, and intellectual aspects, as well as the environment and how we interact with it.
If this sounds like an appealing approach to health check out One Roof Holistic Health Center, which provides a range of alternative healing practices for the mind and body. Services include meditation, acupuncture, massage therapy, Eastern nutrition, facial rejuvenation, and more.
Revisit Your Favorite Mineral Springs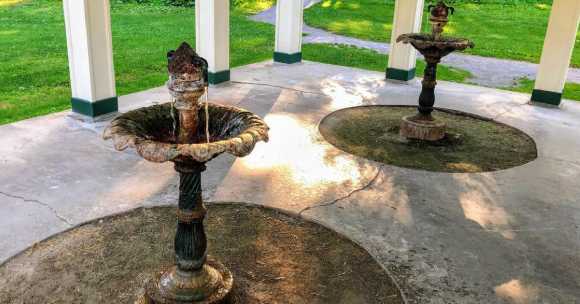 Native Americans reportedly visited these springs in High Rock Park as early as 1300 to gain strength from the "Medicine Spring of the Great Spirit."
Saratoga Springs is renowned for its incredible mineral springs, but when is the last time you tasted the waters? There are 21 unique mineral springs throughout Saratoga - none of them taste exactly the same, and all are believed to contain prime health benefits.
The waters of Saratoga's springs are reported to help with everything from kidney and liver problems to heartburn to digestion and more. The "health" in the Saratoga slogan "Health, History, and Horses" refers to the nourishing properties of these springs.
Take a Cooking or Continuing Education Class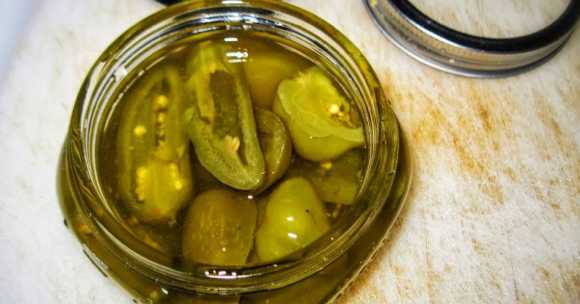 CCE Saratoga County offers classes in food preservation, canning, and pickling. 
Nothing feeds the brain more than taking a class - you'll learn something new and meet great people at the same time! There are plenty of opportunities in Saratoga to get your mind moving as you gain knowledge on a subject or hone your skills in a craft.
Check out classes offered by Cornell Cooperative Extension of Saratoga County, Saratoga Springs High School, and SUNY Adirondack, which has a campus in Wilton. You'll find classes focused on cooking, financial planning, music, fitness, and more.
Volunteer, Volunteer, Volunteer!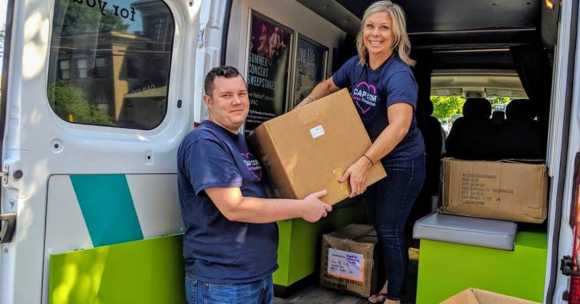 CAP COM Federal Credit Union donates school supplies to the Franklin Community Center, photo provided.
We always feel better when we do something for others! Donate your time, attend a fundraiser, or otherwise get involved with area organizations. Volunteering is the ultimate way to feed your mind, body, and soul. Pick a cause you care about, think about how much time you can realistically dedicate to the cause, and reach out to a local organization to get started.
There are several reputable nonprofits who can always use volunteers in the Saratoga area: The Franklin Community Center helps those in need in Saratoga, Rebuilding Together Saratoga County in Ballston Spa ensures our community has safe and reliable homes, and the Saratoga Senior Center strives to provide independent lifestyles for adults 50 and over, just to name a few.
Take some time to discover what you need to enrich your life today. Whether you want to concentrate on your physical health, expand your thinking on a topic that interests you, or contribute to a worthy cause, the Saratoga area has it all!