Perfect Picnic Places in Saratoga County & Spots to Grab the Grub
The next time you're craving a quiet afternoon with a serious sandwich or otherwise kicked-up-a-notch lunch grab a basket, a blanket, and head to one of these serene spots in Saratoga County. The following seven picnic places all happen to have the ideal eatery nearby to pick up lunch on the way!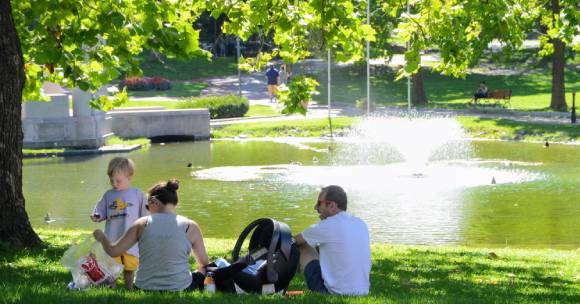 Photo credit: SaratogaPhotographer.com
Benches scattered throughout the 17-acre park, picnic tables by a historic carousel, a duck pond filled with friendly fowl - and that's not to even mention the historic statues, touching monuments, and brilliant fountains. Congress Park is undoubtedly a top picnicking destination, and it's home to three of the Spa City's mineral springs.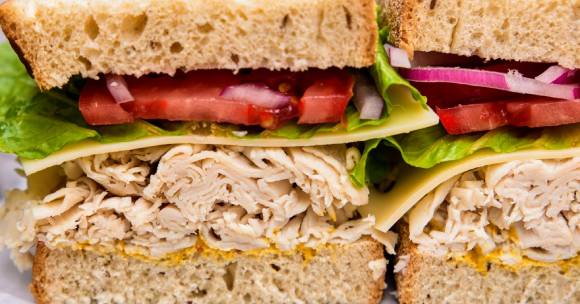 If it's a classic sandwich-centered picnicking experience you're seeking look no further than Saratoga Broadway Deli, approximately a five-minute walk from Congress Park. Choose from a variety of cold sandwiches, hot sandwiches, or customize your own sandwich at this authentic Jewish deli. They're open 9am to 5pm Monday to Saturday and 9am to 3pm on Sunday.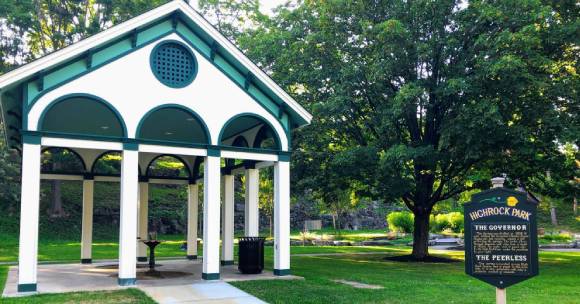 High Rock Park is another enticing option for a picnic that's situated in the middle of the Spa City. Check out the pavilions and gazebo on site, or enjoy your meal on one of the benches that overlook the stunning 9/11 statue. Like Congress Park, High Rock Park is home to three of Saratoga's mineral springs, so make sure to get a taste and snap a photo after your filling lunch.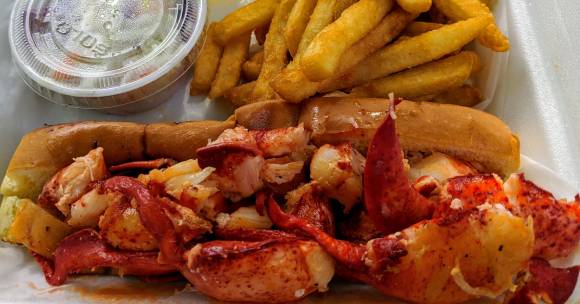 Eddie F's Eatery is a five-minute drive or 15-minute walk from High Rock Park. This off-the-beaten path seafood shack turns out overflowing lobster rolls, and you choose between warm and buttered or cold with mayonnaise. Phone lines open at 11am for orders every day but Sunday, you designate a pickup time, and then grab your New England-style lunch and head to the park.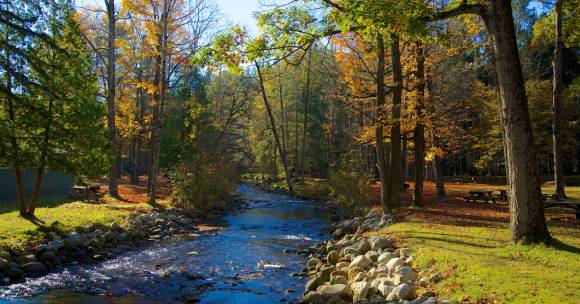 We'd be remiss not to mention the 2,379-acre Saratoga Spa State Park, which is chock-full of excellent picnicking spots whether you want to spread out a blanket on the ground or make use of one of the many on-site picnic tables. The park includes two pools, two golf courses, six mineral springs, 12 miles of hiking trails, and more.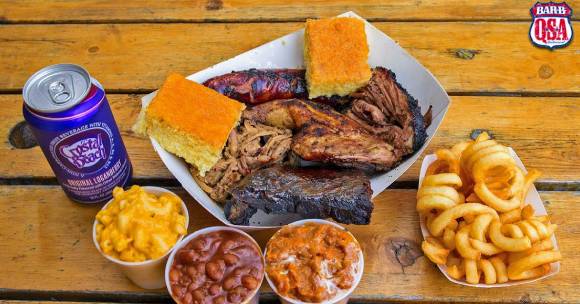 Lunch barbecue-style? Yes please! PJ's BAR-B-QSA has been recognized in local, regional, and national publications for their incredible and varied barbecue options and they're just a one-minute drive from the South Broadway entrance to the park.
Get ready to sink your teeth into Kansas City Ribs, Texas Beef Brisket, or North Carolina Pulled Pork - they offer the best barbecue from various regions across the country. PJ's BAR-B-QSA is open for takeout 11am to 8pm Tuesday to Thursday, 11am to 9pm Saturday, and 11am to 8pm Sunday.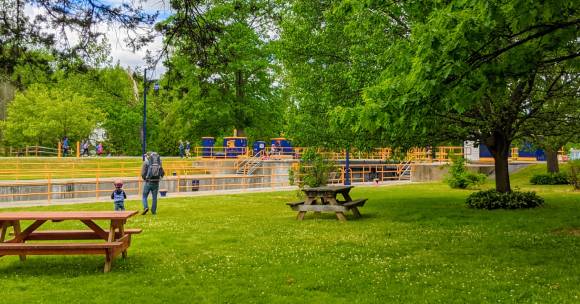 Hudson Crossing Park in Schuylerville is a unique picnicking destination as it not only has picnic tables, hiking trails, and a playground like many other parks, but also the Champlain Canal Lock 5, canoe and kayak launch at the Hudson River, a Sensory Trail, a walking bridge, informative signage, and birding and fishing opportunities. You'll definitely want to hang out to explore this 50-acre park after your lunch!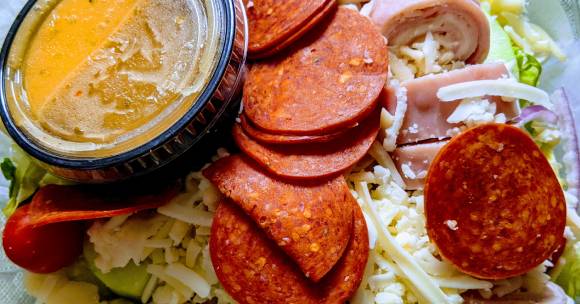 Yes, you can have a pizza picnic! Or, check out the eight types of salads, five kinds of burgers, 15 different subs, and everything else Schuylerville Pizza & Pasta has to offer. They're open 11am to 7pm Sunday and Monday, 11am to 8pm Tuesday to Thursday, 11am to 9pm Friday, and 11am to 8pm Saturday. This pizza, pasta, and sandwich shop is a two-minute drive from Hudson Crossing Park.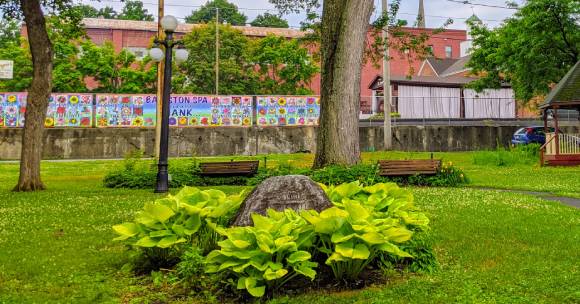 Situated close to charming boutique shops and reputable restaurants is Wiswall Park in Ballston Spa, a quaint spot with benches, a small gazebo, and a "Free Library" box where you can take or donate books. It's also where the farmers market takes place, Thursday 3pm to 6:30pm and Saturday 9am to 1pm, mid-June through late September. Relax on the bench with your favorite food and enjoy the small-town vibe as moms with strollers walk by on the sidewalk and locals pop in and out of stores and cafes.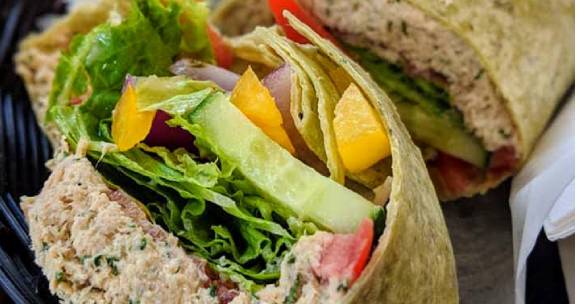 Photo provided
The Coffee Planet has a gourmet coffee bar, bagels, soups, sandwiches, wraps, and desserts. While the cafe itself is an inviting place to hang out - think writers on their laptops and funky art on the walls - if you're picnicking at Wiswall Park just two minutes away there is no better place to pick up your meal. Enjoy a tasty turkey, tuna, or your go-to sandwich meat on bread, bagel, or wrap.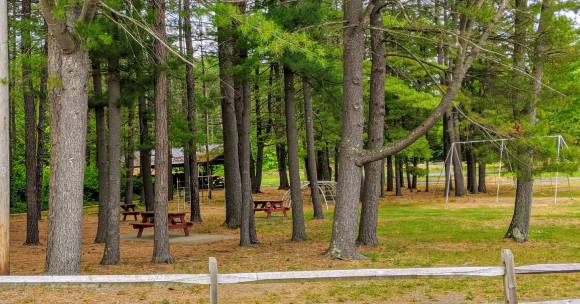 Moreau Recreational Park in Moreau (may come up as Fort Edward or South Glens Falls on a GPS) is adjacent to the Harry J. Betar Jr. Recreational Park. The two parks share parking spaces and you can easily walk from one to the other and make use of picnic tables, playgrounds, a baseball field, and a hiking trail.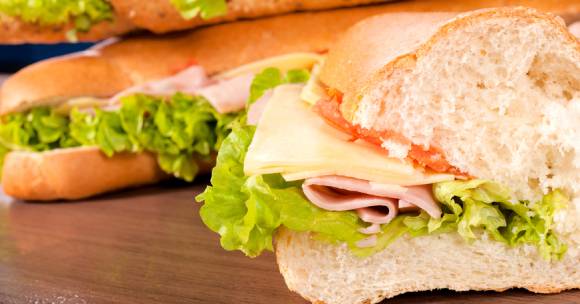 Sorrentino's Delicatessen & Market in South Glens Falls is a butcher shop and a deli in one. Their subs and wraps are created with Boar's Head meats or their in-store roasted turkey, roast beef, or ham. Choose from these classic sub options, or they also have buffalo chicken, corned beef, pastrami, hot capicola, Genoa salami, chicken salad, and more.
They're open 10am to 6pm Monday to Saturday, and 9am to 5pm on Sunday (hours subject to change). The drive to Moreau Recreational Park from Sorrentino's Deli is less than 10 minutes.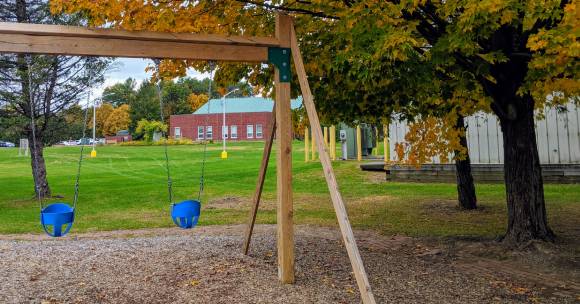 Picnicking with kids? Head to Clifton Common in Clifton Park, where they have a massive wooden playground, a smaller playground for toddlers, and swingsets. The park features picnic tables and seating close to the playground, so you can feel free to enjoy a sandwich while they're crawling through tunnels and running over bridges.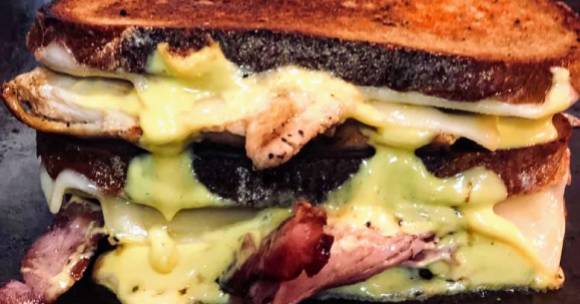 Photo provided
The highly-rated and often-talked-about Fred the Butcher is renowned for its incredible selection of meat, but did you know they also have a deli and a bistro? Check out their hot and cold sandwich selections, juicy burger options like the Texas BBQ, and they also have potato salad, coleslaw, and everything else you need to prepare the ultimate picnic.
This prime butcher shop is open 10am to 7pm Monday to Friday, and 10am to 5pm Saturday and Sunday. They're a 12-minute drive from Clifton Common.
Wherever you decide to picnic remember to carry out what you carry in, don't share food with wildlife, and always pack sunscreen.