Plan an Art & History-filled Museum Crawl through Saratoga County NY
Editor's Note (7/15/2020): The Capital Region has entered Phase 4 of reopening, and museums are permitted to reopen for visitors with social distancing regulations. Below, we've noted which museums have announced tentative reopening dates and more information.
Whether you're a history buff, a fan of the arts, or someone who enjoys soaking up local culture, museums are treasure troves just waiting to be explored. The museums of Saratoga County are full of fascinating stories and unique artworks and objects that show what makes this region special. Ready to begin your tour? Plan a memorable museum crawl to some of these hotspots in Saratoga County.
Saratoga Springs

One of the best places to begin this museum crawl is the Saratoga Springs History Museum at the Canfield Casino. This historic building is located within Saratoga's Congress Park, and it's well worth taking a walking tour of the park to see the statues, memorials, and mineral springs beforehand.
When you visit the museum, you'll discover three floors of exhibits that tell the story of Saratoga Springs from its beginnings to today. Founded in 1883, the Saratoga Springs History Museum cares for 15,000 artifacts, and their changing exhibitions focus on the development of this famous city and the people who played a major role.
As of July 15, 2020, the museum has reopened with new COVID-19 safety protocols.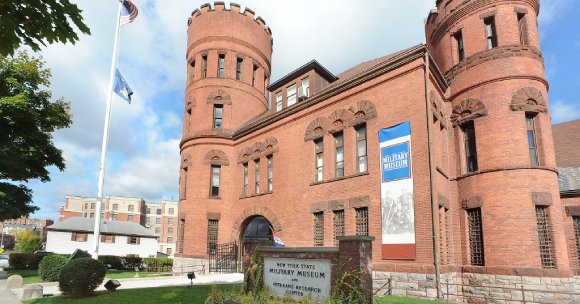 Photo Credit: SaratogaPhotographer.com
The New York State Military Museum and Veterans Research Center in Saratoga Springs houses a vast collection of military artifacts dating from the Revolutionary War to the Global War on Terror. The building itself was constructed in 1889, and it's an excellent example of armory architecture.
With over 10,000 artifacts, the largest collection of state battle flags in the country, and the largest collection of Civil War flags in the world, the museum is the top spot to learn about the history of New York State's military forces and veterans. After your history lesson, swing by the gift shop and check out all the military-themed items for sale.
As of July 15, 2020, the museum remains closed until further notice. You can receive updates and learn about history on their Facebook page.

Bringing your kid along for this journey to Saratoga County's museums? If so, then you need to stop at The Children's Museum at Saratoga, which aims to inspire curiosity, spark imagination, and nurture discovery in kids ages 8 and under.
The museum is located directly off Caroline Street in downtown Saratoga, and it offers two floors of hands-on, play-based exhibits that mirror parts of the Saratoga area, including a Spa Little Theater space. As you move through the different exhibits, your kid will learn about science, history, community living, and the arts.
As of July 15, 2020, the museum remains closed to the public. However, fun is not canceled! The Children's Museum at Saratoga is offering At Home Learning activities on their website, At Home Education Kits, and online videos. They are also planning to begin outdoor programming in late July.

Horse racing is at the heart of Saratoga, and some consider Saratoga Race Course the oldest organized sporting venue in the country. The sport has a colorful and storied past, and it's the mission of the National Museum of Racing and Hall of Fame to preserve and promote the history of thoroughbred racing in America.
Admission to the museum is a winning ticket to artworks, sculptures, photographs, memorabilia, and family-friendly, hands-on activities showcasing the evolution of three centuries of thoroughbred racing. They offer both guided and self-guided tours of the building and its exhibits.
The National Museum of Racing is also planning to open a brand new Hall of Fame Education Experience later this summer, which will include a state-of-the-art cinematic experience inviting audiences to feel the spirit of this sport.
The National Museum of Racing and Hall of Fame reopened to the public on Sept. 5 and is open daily 9 a.m. to 5 p.m. The museum boasts a new state-of-the-art Hall of Fame experience as well as multiple new and updated exhibitions.

Since opening to the public in June 2002, the Saratoga Automobile Museum has welcomed automobile fans of all ages. The museum is based at the former New York State Bottling Plant in Saratoga Spa State Park, and their mission is to preserve, interpret, and exhibit automobiles and automotive artifacts.
Step inside the historic building and buckle up for a tour of automotive history. They always feature a mixture of new and ongoing exhibitions, with topics such as "racing in New York State" and "the role of pioneering female automobile enthusiasts." The Saratoga Automobile Museum is popularly known for their annual classic car shows, which typically take place outside on the lawn.
As of July 15, 2020, the museum is now open seven days a week, 10:00am-5:00pm. Reservations are not required, but are recommended. New safety procedures are in place for visitors and staff.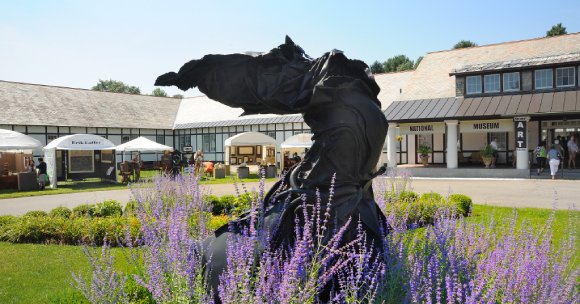 Photo Credit: SaratogaPhotographer.com
After your visit to the Saratoga Automobile Museum, you have one more stop before leaving Saratoga Spa State Park. Take a walk or short drive about 1.3 miles north of the auto museum to the National Museum of Dance and Hall of Fame.
As the only U.S. museum devoted exclusively to this art form, the National Museum of Dance opens the curtain on the history of professional dance and changes it has seen through the years. The building's galleries are home to a variety of rotating exhibits and three permanent exhibitions that are sure to leave a lasting impression.
As of July 15, 2020, the museum is still temporarily closed. You can receive updates on their Facebook page and learn about their new Virtual Tour Tuesday Series.

Founded in October 2000 at Skidmore College, the Tang Teaching Museum and Art Gallery works to awaken the community to the richness and diversity of the human experience through contemporary artworks. Their ambitious exhibition program includes approximately 12 exhibitions each year that encompass all types of media and objects.
The Tang Museum collects and displays a wide range of artworks to provide students, faculty, and visitors opportunities for study. Through special events and guided tours, you'll be able to engage with the pieces and gain a deeper understanding of contemporary art.
As of July 15, 2020, the Tang Teaching Museum will remain closed, but they hope to reopen to the public at the conclusion of the fall 2020 semester.
Ballston Spa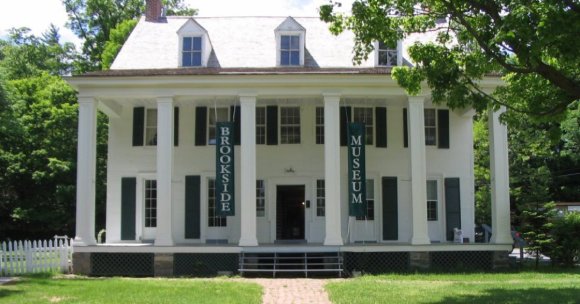 Photo provided by the Brookside Museum
As the home of the Saratoga County Historical Society, the Brookside Museum in Ballston Spa is the place to go to learn about local history. The Brookside Museum is in a 1792 resort hotel building, and it features art and exhibit galleries, a research library, and a gift shop.
Their vision is to lead Saratoga County in the preservation of the region's history. They are keeping local history alive by presenting innovative exhibits, interactive educational programs, and exciting stories from Saratoga County's past. Hopefully, you'll feel inspired by your visit and understand how this knowledge impacts our future.
As of July 15, 2020, the Brookside Museum remains closed to the public due to the COVID-19 pandemic. Although they have not announced a reopening date, you can connect with the museum through online programming. You can learn about upcoming virtual talks and events on their website, and view online exhibits as well.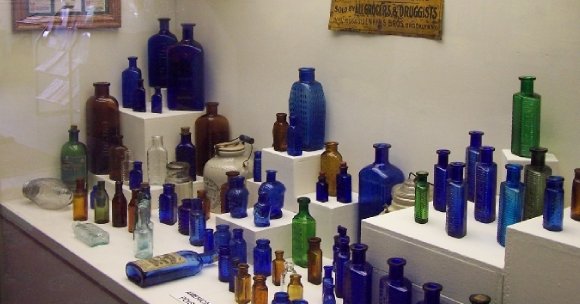 Photo provided by the National Bottle Museum
Located in the heart of downtown Ballston Spa, the National Bottle Museum shines a light on our nation's first major industry - bottle and glass making. In fact, back in the early 1800s, millions of glass bottles were manufactured by hand each year to hold the mineral waters of Saratoga County. This allowed the local region to participate in world commerce and flourish.
The National Bottle Museum contains a permanent collection of over 3,000 bottles and containers, and many of them are displayed in an open storage wall. Visitors can receive guided tours of the exhibits and view videos about glass making techniques, hand tools, and ways to locate old bottles. Enjoy a close look at the historic bottles and objects and see what makes each one unique.
As of July 15, 2020, the museum has reopened with new safety measures in place.
Waterford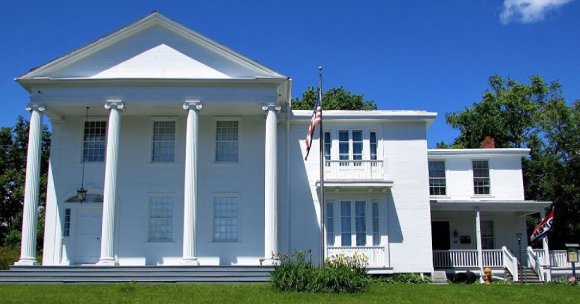 Photo provided by Waterford Historical Museum and Cultural Center
Waterford once served as a pivotal gateway for New York's immigration and commerce, and today the town's fascinating history is on display in the Waterford Historical Museum and Cultural Center. Located in a Greek Revival mansion known as the 1830 Hugh White Homestead, this museum features a permanent exhibition about Waterford's history and other temporary exhibitions related to local history.
The museum is typically open seasonally from May through October, and during their off-season (November - April), visitors are allowed by appointment only. During your trip, you can check out the old Lock 4 on the Champlain Canal near the museum parking lot, and then start your tour of the museum. All of the exhibit spaces are on the lower level and are handicap accessible.
As of July 15, 2020, the museum's exact open date is TBD.
Glens Falls & South Glens Falls

With distinguished collections of European and American art, The Hyde Collection in Glens Falls is one of the Northeast's most exceptional small art museums. Open year round, The Hyde presents changing exhibitions in its five galleries, and it's home to a permanent collection of over 4,000 objects and artworks.
The Hyde Collection is open Friday-Sunday. Visits will be by appointment only, and you will be able to book your trip in advance on the museum's website. A number of social distancing regulations will be in effect, and guests will receive an easy-to-follow tour route.

Named after the Parks & Bentley families, the Parks-Bentley Place in South Glens Falls is a historic house featuring a combination of early Federal and High Georgian styles of architecture. The original part of the house was built in 1766 by the Parks family, and additions were made throughout the 19th century.
The Historical Society of Moreau and South Glens Falls acquired the home in 1986, restored it, and currently manages the Parks-Bentley Place as their headquarters. Tours are usually available seasonally from April - September, and the exhibits are designed to enhance visitors' knowledge and understanding of the historical significance of this area.
As of July 15, 2020, the Parks-Bentley Place will not reopen for summer 2020 in order to keep visitors and volunteers safe. Any 2020 programming will be announced in the fall.
With new exhibits arriving in museums almost every year, you can always look forward to a fun and fresh experience during your visit. Plan a personalized museum crawl through Saratoga County and delve into history, arts, and culture.