Where to Celebrate
St. Patrick's Day 2021
-Wednesday, March 17th-
Get in the Spring Spirit in Saratoga County!
*Due to COVID-19, some businesses, attractions and events may not be fully operational. Please contact each venue before visiting for current hours of operation and restrictions and follow CDC guidelines.
Fun Fact: Do you know why you're supposed to wear green on St. Paddy's Day? According to folklore, the tradition of wearing green supposedly makes you invisible to leprechauns, who like to pinch anyone they can see. No see--no pinch. Though, we think it would be worth a pinch to get to see a leprechaun!
Need Some Ideas?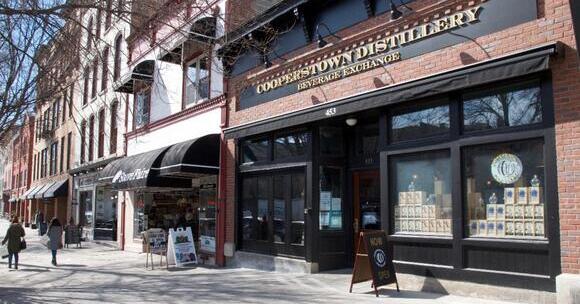 St. Patrick's Day is right around the corner and even though dine-in capacity is limited, you can still enjoy your favorite Saratoga pub and restaurant by ordering take-out of your favorite seasonal Irish fare. You can also pick up some craft beverages at one of our local breweries or distilleries.
Speaking of distilleries, Saratoga has a new tasting room and retail store in downtown Saratoga Springs. Cooperstown Distillery and Beverage Exchange. Check out their newly renovated space, selling hand-crafted spirits, gifts, bar accessories and more. They also have a full bar. As a special treat in March, all teachers and educators receive 25% off purchases and drinks each Monday.
Want Even More Ideas? Check out our Spring in Saratoga page for all the latest activities and events. While you're at it, why not plan on visiting our many relaxing hotels and delicious restaurants.