Everything From Luxury Hotels to Cozy Little B&Bs
So Many Options! Let Us Help You Choose.
 Saratoga offers ample accommodation choices—from elegant hotels to historic bed and breakfasts to comfortable inns, and everything in between. No matter your preference for downtown bustle or off-the-beaten-path quiet, no matter what kind of travel budget you have to work with, we've got a place waiting for you.  The only drawback is you may never want to leave. To see the full list of all lodging options click here.
Hotels
Whether you're looking for all the finest amenities or convenience to the best restaurants and nightspots, our selection of hotels is ready to completely satisfy.
Motels
If comfort and convenience is what it's all about, you will find a wide assortment of motel accommodations to satisfy singles and families, young and old, all year-round.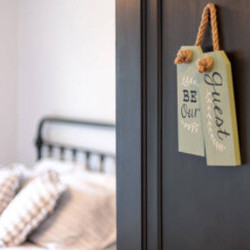 B&Bs
There's no place like home, except maybe if you stay at one of the welcoming Bed and Breakfasts sprinkled throughout Saratoga. You'll feel like a member of the family.
Inns
If it's the combination of modern amenities and cozy comfort you're after, we invite you check out our inns. They'll meet your expectations and then go one step further.
Vacation Rentals
Whether you're thinking seasonal, weekly or weekend rentals, whether it's near the track or out in the countryside, you will find choices to match the budget you have in mind.
Camping
In Saratoga's surrounding regions, there are all kinds of camping opportunities. Choose among cabin rentals, family-friendly campgrounds, and R.V. parks, with lots to see and do.