Saratoga Antiquing
Come on a treasure hunt with us.
We'll show you all the best places to find antiques!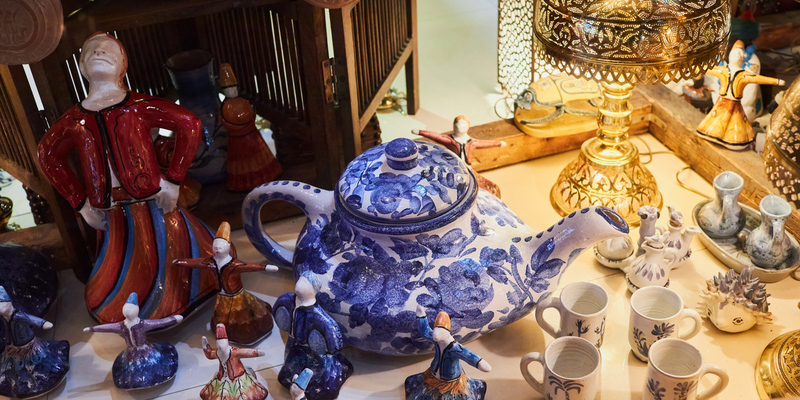 What's more fun than weekend antiquing?
Saratoga County is an antique mecca, with Ballston Spa becoming one of the largest antique centers north of Albany. Come and explore. We guarantee you won't leave empty-handed.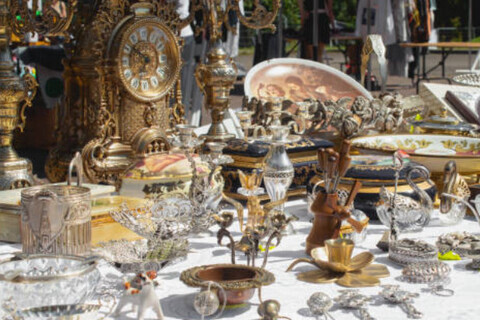 Stone Soup Antique Gallery
2144 Doubleday Ave, NY-50, Ballston Spa
Ballston Spa's antiques marketplace features authentic, quality antiques hand-picked by more than 30 professional antique dealers, all beautifully displayed in room settings. We offer ample parking, handicap access, and 7800 square feet of retail space all on one floor.
Stitches and Time
Antique & Gift Shop
945 NY-29, Saratoga Springs
We specialize in vintage antiques, Farmhouse furniture, custom size farm tables, and one-of-a-kind cabinets. We carry reproduction fabrics 1800-1950s. We have jams and jellies- grown right here, as well as rag rugs, faux stained glass, birdhouses, and more.
Lyrical Ballad Bookstore
7 Phila Street, Saratoga Springs
It's easy to get lost in all the rooms of antique & obscure books and prints. Excellent selection of regional, historical, and locally relevant subjects. A book lover's dream. Highly recommended even just for browsing.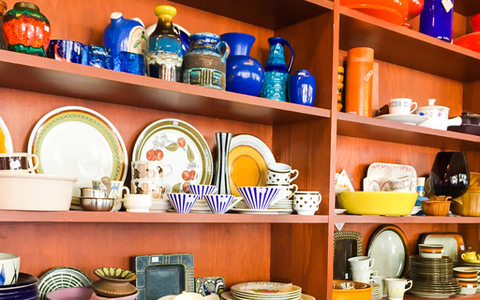 Daisy Dry Goods
28 Front Street, Ballston Spa
Don't miss out on this cute little antique shop with a wonderful selection of antique/vintage apparel, linens, teapots, cups, chenille bedding, pillowcases, table clothes, hankies, vintage jewelry, antique & vintage clothing and accessories, furniture, kitchenware, and more.

Black Dragon Antiques
2100 Doubleday Ave., Ballston Spa
Black Dragon Antiques & Affordable Oriental Carpets offers an eclectic variety of traditional antiques, Mid Century Modern, architectural salvage, & new and old oriental carpets.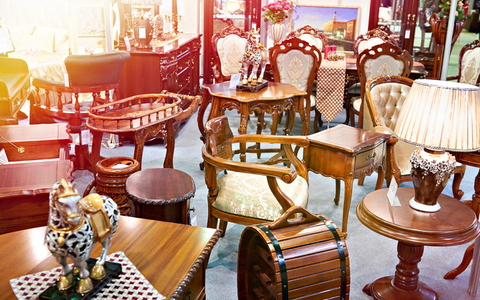 Pine Street Antique Gallery
176 North Pine Street, Gloversville
Pine Street Antique Gallery is said to feature over 1 million antiques ranging from architectural, furniture, gold / silver and collectibles to signs, advertising, decorative, Bric-a-Brac and more. Find pieces from Primitive, Victorian, Empire, Federal, Mission & Colonial eras.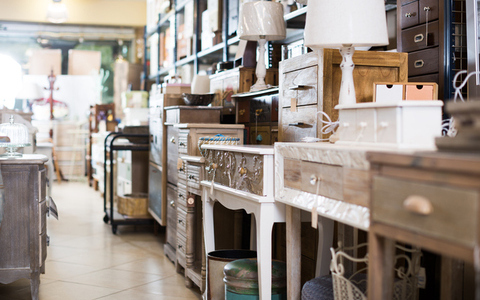 Ballston Spa Antique Center
217 Milton Ave., Ballston Spa
If you're looking for furniture and other large pieces, this is the place to go. Reasonable prices. Large selection with an assortment of smaller vintage items. They carry varied inventory and the owners are very friendly people ready to help.