Girls Just Wanna Have Fun!
We love our families. We really do!
But sometimes we just need to spend quality time with our girlfriends!
So, get in that full day of pampering and retail therapy,
and then get out for a night on the town!

1) First Decision: Overnite or Weekend?
You haven't seen each other in weeks, months, or maybe even years. And you know there is going to be a lot of late-night catching up to do! So the first question is whether you can get all that catching up done in a single night, or whether you'll need a few days. Because who knows when life will cooperate again to let you all get together! No matter the decision, we've got you covered with the best places to stay. Let the excitement begin!   Cozy B&B? Lavish Hotel? Quaint Inn? Take your pick.

5) Get Creative

Forgotten when the last time was you've all had a chance to just play? Time to get creative. Try your hand at a cooking class. Take home your own one-of-a-kind painting at Saratoga Paint n Sip, or create a memento by painting pottery, making a mosaic or fused glass at Creative Sparks. Roll up your sleeves and get your hands messy!

2) Warm Up 
Rise and shine and start your day by getting a move on. Whether you decide to walk and talk all together, lob a few tennis balls, pair off for an exercise class, or go solo on a run, you won't find a shortage of ways to get your blood pumping.

6) Get Your Zen On
What a whirlwind day! A little quiet to soak it all in can be the perfect change of pace. Maybe you're the type to enjoy a straight up Yoga class. or sit with a meditation group. But, then again, maybe your idea of a great meditation is puzzling over a captivating art piece, or listening to the quiet while overlooking a breathtaking natural scene. No matter how you like to find inner calm, we've got just the spot for you.

3) Cool Down 
After all that exertion you deserve a little pampering. We've got amazing spas and baths to help you relax and de-stress. Depending on how much time you have, your options are nearly limitless. So go ahead and schedule a mineral bath, or massage,  or facial, or mani-pedi. The rest of the world can wait.

7) Wine and Dine
Okay, it's time to get serious. Drinks before, during, or after dinner? Once that's decided, then the rest is easy. Because Saratoga is a foody's heaven, offering up cuisine from the simple to the sublime, with flavors from around the world. We could link you all over the place, but really, just start here.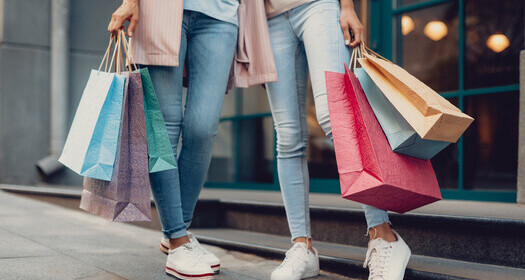 4) Shop Til You Drop
Now that you've rested up, it's time to hit Broadway for starters.But don't forget to hit the side streets. Wth dozens of options you won't be disappointed. Saratoga is a shopper's paradise. We've got everything from unique boutiques to department stores and national chains, antiquarian book stores to natural food grocery stores.
8) Paint the Town Red

Saratoga Springs is a happening place where Nightlife abounds. If you're here during July and August, SPAC is a must. Want a place where you can hear yourself talk while listening to outstanding music, make sure you don't miss Caffe Lena, one of  Saratoga's institutions. Prefer to feel that loud heart-thumping beat? Then clubbing or bar hopping is the way to go. Just remember to call for an Uber to get you home.