Saratoga is Chock Full of Great Things to do Year-Round!

From the Track to SPAC and Golf to Gourmet Dining.
From Outdoor Sports to Spas. To Museums and more!
This is a great time to explore. So come and pack your days with as much fun as possible.
Mineral Springs
It was news of healing waters that first brought visitors to Saratoga.  Today you can walk or drive around downtown Saratoga and sample over a dozen natural flowing and carbonated springs.
Explore History
We have historical sites and museums that feature classic automobiles, horse racing, glass bottles, military artifacts and so much more. The Saratoga National Historical Park's tour road is open to cars, bikers and hikers, so you can enjoy and learn in the way that pleases you most.
State and City Parks
Saratoga is located in the Foothills of the Adirondacks, which means outdoor activities are abundant. Saratoga has many parks and thousands of acres to explore through nature hikes and mountain biking.  Congress Park is nestled right downtown with lawns, statues, a museum, ponds, mineral springs, and a Circa 1910 restored carousel.  Just off Broadway is the expansive Saratoga Spa State Park with acres of land, miles of trails, two golf courses, playgrounds, picnic areas and more.  Be sure you don't forget the many nature preserves around Saratoga County.
Arts
Saratoga has many cultural treasures with Saratoga Arts at the Arts Center located right downtown, as well as an eclectic and revitalized neighborhood designated as the Beekman Street Art District.  Visitors will also find numerous exhibits, galleries, "how to" workshops, museums, art shows, and art events, including First Saturdays.  We're also home to Skidmore College, with its teaching museum, state-of-the-art music center and theater department.
Casino
Enjoy live harness racing at Saratoga Casino & Raceway, along with over 1,700 state-of-the-art video gaming machines and simulcast broadcasting. There are also several dining options on-site, as well as the Capital Region's hottest nightclub - Vapor.  Catch the racing action Friday through Sunday, as well as most Wednesdays, and try your luck on the gaming floor seven days a week.
Music
There is live music throughout downtown Saratoga Springs, in the bars, jazz clubs and wine bars. There are also a number of dance events and concerts. Skidmore College's Arthur Zankel Music Center is a new place to watch a musical performance, including jazz, guitar ensemble, recitals, and more.
Ride the Rapids
Great whitewater rafting may be one of Saratoga's best-kept secrets.  Visitors can experience Class II and III rapids with some of the best guides around.  With controlled water release on the Great Sacandaga River, there are waves to ride all day and just not at peak times.  Opening is weather-dependent but is usually in full swing by Memorial Day Weekend.
Check Out A Car Show
The Saratoga Automobile Museum preserves, interprets, and exhibits automobiles and automotive artifacts. The museum features regular exhibits, as well as special events and lawn show series.  Their popular Spring Invitational is a must-attend event.
Horsin' Around
Spring brings the start of horse shows in Saratoga.  Top riders from all around will showcase their Hunter and Jumper skills at the annual Saratoga Springs Horse Show. And there will be nothing but elegance and grace at the Annual Dressage at Saratoga at the end of May.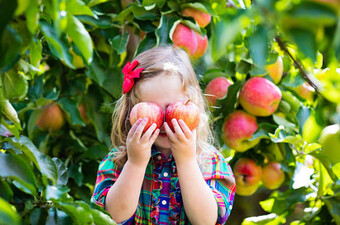 Saratoga has everything you need to plan the perfect fall getaway with that special someone in your life or your entire family.  We will help you start your planning with some fun fall ideas and great fall stay packages.
Pick Your Own
Many of Saratoga County's area farms are featuring corn mazes, pumpkin patches, hayrides, apple picking, animals and other fun farm activities. You can visit and shop at area farmers markets or take a farm tour.
Parks and Recreation
With more than 10,000 acres in preserve lands and state parks (Saratoga Spa State Park and Moreau Lake State Park), plus miles of multi-use trails, visitors find great hiking, walking, biking and outdoor nature experiences.
Saratoga National Historical Park & Battlefield
In the autumn of 1777, American forces met, defeated and forced a major British army to surrender. This crucial American victory in the Battle of Saratoga renewed patriots' hopes for independence and forever changed the face of the world. You'll feel its importance as you walk, bike or drive around the grounds of Saratoga National Historic Park.
Leaf Peeping
The countryside is alive with color.  Leaf peeping can be enjoyed along beautiful drives through the rolling Hudson Valley or Southern Adirondack countryside, by lakes, the Hudson River or the NYS Canal System. We suggest a ride on the Saratoga-North Creek Railway for a scenic and comfortable journey from the Saratoga Springs Rail Station into the Adirondack Park, where beautiful vistas and fall foliage is afire just outside the window.
Tour a Museum
Saratoga County includes at least ten area museums, a wide variety of golf courses, our world-famous mineral springs and spas, great shopping, and unique and amazing local restaurants too. Whether it's a fall weekend getaway or a mid-week trip, Saratoga County is a fall destination sure to delight you.
Special Events
Check out some of our special events like "The Way We Were Car Show," and the Saratoga Springs Downtown Business Association's Fall Festival. Plus, get a group of friends together for Oktobeerfest at the Malta Drive-In. There are also rowing regattas out on Saratoga Lake that make for spectacular viewing. And don't miss the Saratoga Wine and Food & Concours d'Elegance, the Annual Irish 2000 Festival, the Saratoga Native American Festival, the Saratoga Showcase of Homes, the Anniversary of the Battles of Saratoga, Ghosts in the Yaddo Garden Tours, Home Made Theater, the Saratoga Scare Fair, the Saratoga Fall Festival, and more!
For a complete list of events and more info, visit our events page.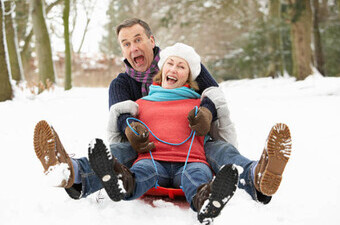 Whether you're looking for a romantic weekend away, a girlfriends' time to shop and go to the spas, or just time to relax with your family, we've got great restaurants, stores, holiday events and more.
Victorian Streetwalk
Take a winter stroll through yesteryear at the Victorian Streetwalk. It becomes one of the biggest and best parties of the season.
First Night
Saratoga's First Night is a glorious way to ring in the New Year!  Revelers come from far and wide to celebrate in style.
Chowder Fest
Sample some delicious, warm chowder and cast your vote for the best at Chowderfest.
Dance Flurry!
Toe Tappers and Knee Slappers come from far and wide to join in the Dance Flurry fun and kick up their heels and dance the weekend away.
Skiing, Skating, Sledding
No matter what your favorite winter sport may be, you can find a place to do it here.  We have ski slopes for every skill level, indoor and outdoor skating, and, well, for sledding there are hills aplenty.
Shopping and Spas
Enjoy a spa treatment or just head out for some shopping in our unique stores. There's so much to do here in Saratoga! Click here for a list of fun winter activities.
Whenever you decide to visit this winter, there's always something fun going on in Saratoga, with a number of winter events and festivals. Click here for our complete events calendar.