Celebrating National Plan For Vacation Day
Saratoga County is the place to be year-round! From historic horse racing to rich arts, culture, and entertainment, planning a vacation here won't disappoint.!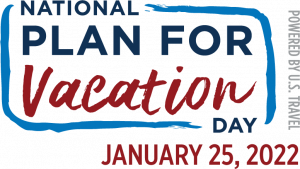 Did you know 91 percent of Americans say it's important to use paid time off to travel? While this may be true, according to Destination Analysts, American workers left an average of more than four days, or 29 percent, of their paid time off on the table in 2021.
That's why today, people across the county are participating in National Plan For Vacation Day! Celebrated on the last Tuesday in January, National Plan For Vacation Day is a day to encourage Americans to plan their vacation days for the whole year at the start of the year – to hopefully inspire them to use each and every day of paid time off.
As we head into 2022, while many may still be hesitant to travel throughout the country or internationally, here in Saratoga County, we have some amazing opportunities both residents and tourists can enjoy!
No matter the time of year, Saratoga County boasts a variety of seasonal activities families and individuals alike can experience. Here are some of our favorites season by season:
WINTER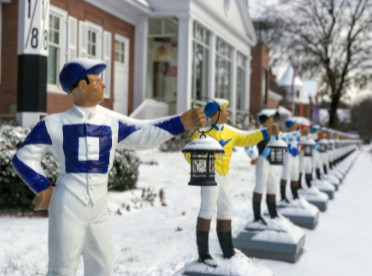 It may be a tad chilly and snowy here in Upstate New York during the winter months, but Saratoga County still has something for everyone – inside and outside!
For outdoor enthusiasts, the Saratoga Spa State Park is a great place to visit. With approximately 12 miles of cross-country skiing, make your way through the scenic and peaceful park any time throughout the week.
And if you're looking to stay warm indoors, Saratoga County is home to many museums, restaurants, and shops to spend your time exploring. From the Saratoga Automobile Museum in the Saratoga Spa State Park educating on the role of the automobile in New York State and the wider world, to The Hyde Collection in Glens Falls featuring distinguished collections of European and American art, immersive and educational experiences can be found all throughout the county!
SPRING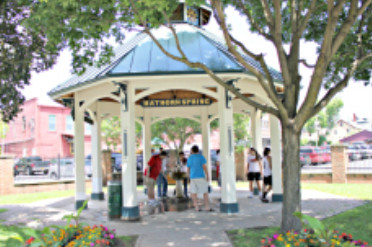 Springtime brings the return of the outdoor Saratoga Farmers' Market in downtown Saratoga Springs! From May to October, tourists and residents can enjoy Saratoga's agricultural excellence with a host of vendors offering the finest in fresh, locally grown, and hand-made products found throughout Saratoga County. (And don't worry – the farmers' market stays up and running indoors during the winter months!)
Visitors first came to Saratoga because of the healing waters – and many still visit for that exact reason today! As the warmer temperatures return, tasting your way through Saratoga Springs can be a fun and unique way to explore the city while trying a variety of mineral springs, too. There are currently 21 public mineral springs in various locations through Saratoga and no two springs taste alike!
SUMMER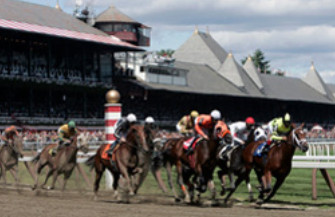 Saratoga has been dubbed "the summer place to be" for our outdoor activities, arts and culture scene, and world-class entertainment. But Saratoga is also a horse-lover's paradise! From thoroughbred horse racing at the historic Saratoga Race Course, to polo matches in Stillwater, and horse shows like the Skidmore College Saratoga Classic, there's no such thing as too much horsin' around here in Saratoga County!
Summer also means the beginning of Saratoga's live music season in which residents and visitors can choose from several excellent concert series throughout the county. From classic country to modern jazz, it's music to everyone's ears! Along with that, the Saratoga Performing Arts Center (SPAC) is proud to be the summer home of the New York City Ballet and the Philadelphia Orchestra.
FALL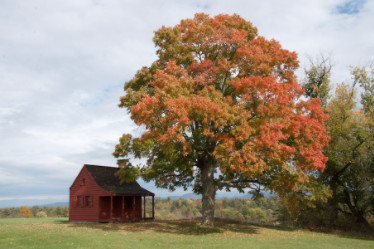 As the leaves begin to turn, taking a trip to Saratoga National Historic Park is always a great way to enjoy some fresh air, breathtaking views, and a slice of history. The 3,000-plus-mile park is the site where, in 1777, American troops battled and beat a British invasion force, securing a crucial victory in the Revolutionary War. Today, visitors can bike the tour road, climb the Saratoga Monument, experience Victory Woods, hike the Wilkinson Trail, and tour General Philip Schuyler's country estate.
Fall into fun all throughout Saratoga County! Local farms throughout the area feature a variety of corn mazes, pumpkin patches, hayrides, apple picking, and other fun farm activities.
Winter, spring, summer, and fall, Saratoga County is the perfect place to plan your vacation any time of year! We hope you'll come visit and experience all our area has to offer!