Top 10 Insider Tips for Saratoga
Best Place to Get a Jockey's Autograph
What die-hard racing fan doesn't hope they can get their favorite jockey to sign their program or t-shirt? The best place to ask for a jockey's autograph is right in front of the jockey quarters.
You can try to nab their attention after they finish the race and are walking back along the horse path to the jockey quarters. Or, before the race, try as they're leaving for the paddock. Most jockeys will oblige as they make the short walk to meet up with their horses.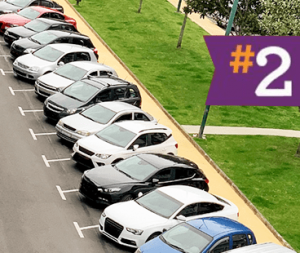 Best Places to Park at the Track
The easiest place, of course, would be to park inside the main gate on Union Avenue. But some locals balk at paying that much when there are so many more affordable options.
Just head down Nelson Avenue, a little past the main track entrance, and you'll find gobs of lawn parking from large parking fields, to someone's back yard. Don't worry, they're all legit. And some are as low as $5.
If you're looking for free, you'll want to try to park over at the Oklahoma Training Track at the corner of East Avenue and Union Avenue. But you'd better get there early! These spots go fast!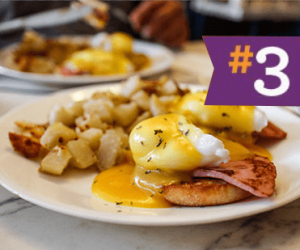 Best Diners
Ask where a good diner is in Saratoga Springs and most people will tell you Compton's on Broadway. And it's a perfectly fine diner. But where do the locals go? We have two faves.
The Country Corner Cafe is downtown on 25 Church St. and is open 7:30 a.m. to 1:30 p.m. seven days a week. Omelets, homemade pastries and jams stand out at this busy nook filled with antiques & country charm.
A smidge out of downtown, but worth the short drive, is the Triangle Diner on 400 Maple. While the specials menu changes daily, this diner may be the best breakfast place on the planet and it serves lunch until 2 p.m.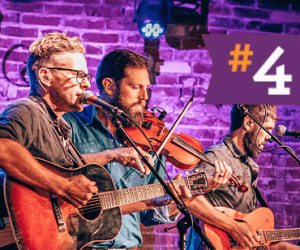 Best Place for Intimate Live Music
Pretty much everyone is familiar with SPAC. They host a bevy of Live Nation concerts along with the Jazz Festival and Philadelphia Orchestra. And as outdoor amphitheaters go, it's all that. But if you're looking to get away from the crowds, one of the best places to enjoy live music is Caffè Lena.
Along with being the oldest continuously operating folk music venue in the country, Caffè Lena now stands as a world-class venue with the best listening room in the Capital Region. Guests are literally just a few feet away from the performers, so you know you're in for a truly amazing show!
Click for more information about entertainment around Saratoga County.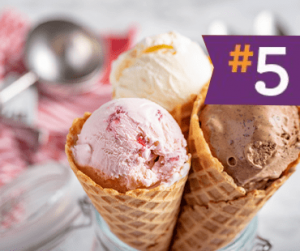 Best Place for Ice Cream
When the weather gets hot in Saratoga, we head to our two favorite ice cream shops.
Humpty Dumpty Ice Cream, at 70 West Ave. in Saratoga Springs, has cones, sundaes, shakes, slushes, flurries AND subs and hot dogs! Special flavors change weekly.
Dairy Haus, at 476 Maple Ave. in Wilton, makes all of its own ice cream. You'll have a hard time choosing between the 30+ flavors in hard and soft ice cream.
Click for more yummy ice cream places.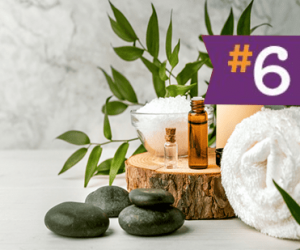 Best Affordable All-In-One Spa
Saratoga Springs is known far and wide for, well, its springs. And we can thank those naturally carbonated mineral springs for one of our favorite spas. But do locals actually take advantage of the spas? Why, yes, we do. And one of our most beloved one-stop-shop spas is Roosevelt Baths & Spa at the Gideon Putnam. Travel & Leisure agrees.
This spa offers a complete menu of services, including mineral baths, massages, facials, scrubs, body wraps and a full-service salon.
Honorable mention goes to Saratoga Day Spa on Broadway.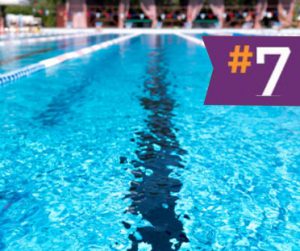 Best Place to Cool Off in the Summer
Everyone knows about the Saratoga Spa State Park, and most are familiar with the main Avenue of the Pines entrance. But if you drive a bit father south, you'll get to the entrance the locals use to visit the Peerless "zero-depth entry" pool. The complex has a mammoth swimming pool, kiddie pool, a huge waterslide area, picnic areas, showers, concessions. You name it, they've got it. Peerless Pool is free, but there is a $10 vehicle entrance fee to get into the park. It is open 10 a.m. to 6 p.m. daily from the end of June through early September.
Click for more outdoor recreation ideas.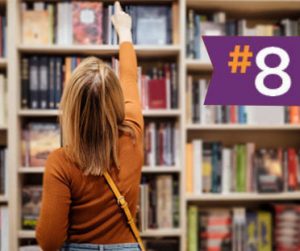 Best Book Store
No question about it, Northshire Bookstore on Broadway is A-Mazing. It's a big general bookstore with a large floor devoted to children. The staff is super helpful and will encourage you to browse and discover.
But if you're ready to go on a treasure hunt, then Lyrical Ballad Bookstore at 7 Phila St. is where you want to go. It's a warren of rooms filled to the brim with new, used and even rare books.
Click for more details about all there is to do downtown.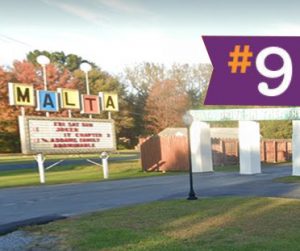 Best Place to Go for Movie Night
Yes, there is the AMC Theatre at 19 Railroad Pl. in Saratoga Springs with its nine screens, comfy stadium seats and Tuesday ticket discount. Pssst--best parking is the Mabee Building West End Parking Lot on Woodlawn Ave.
But if you're looking for an experience, head on out to the Malta Drive-In Theater, located at 2785 Rt. 9 in Malta, one mile south of Northway exit 13S. Open April through October, you can get tickets online or at the gate to watch the double-feature. And don't miss the concession stand!
Click for more information about entertainment around Saratoga County.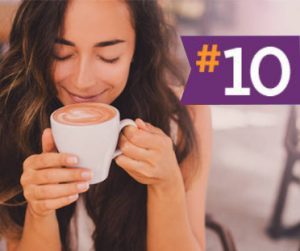 Best Cuppa Coffee
Sometimes you just want a really good cup of coffee. And maybe with that cup of coffee, you'd like a little bite to eat while you take in some people watching inside or outside. The best place to accomplish all that is Uncommon Grounds right on Broadway in Saratoga Springs. Bagels are made daily on-premises, along with coffee roasted in small batches in plain sight.
If you're looking for a bit less bustling place, our second favorite is Saratoga Coffee Traders, also on Broadway. It's a sweet hangout with organic coffee, sandwiches, cookies and a front patio.
And That's Just to Get You Started...
Ready for Even More?
Salons & Spas
Finding time to relax can be very difficult to do, but here in Saratoga we can make that easier for you. There are a numerous amount of salons and spas throughout the region that ensure you that you will get the treatment you deserve and will come out feeling relaxed and refreshed more than ever.
For more information on all of our salons and spas, click here.
Culinary Tourism
Saratoga features a wide array of culinary delights, including locally grown foods, farmer's markets, over 100 area restaurants (tied for the most per capita with San Francisco), cooking classes, wine experts and more. Just by taking a stroll down the streets of downtown Saratoga Springs, you will come across some of the greatest restaurants in Saratoga.
For more information on culinary tourism, click here.
Nightlife
Just because the sun has set, that doesn't mean the fun is over in Saratoga!
There is always something to do at night, all year-round. From restaurants, bars, and brew pubs, to clubbing and dancing away, one is sure to have a great time all night long.
For more information, click here.
Saratoga Jazz Festival
Every summer here in Saratoga, SPAC holds the Freihofer's Saratoga Jazz Festival with world famous artists headlining. As one of the most celebrated festivals and the longest-running jazz events in the world, it's a guaranteed great  time.
For more information on this year's festival, click here.
Family Fun
From the Carousel in the History Congress Park, to the Saratoga Springs Children's Museum, to horse rides, bike rides, and breakfast at the Track followed by a backstretch tour, Saratoga is a very family friendly place to visit. Everyone in the family--from young children to the grandparents--are guaranteed to have a great time during your stay in Saratoga!
For more information on family friendly activities to do during your visit, click here.
Hiking and Biking
To enjoy the natural beauty of our region, take a ride on one of our many bike trails through Saratoga Spa State Park or take a hike up Hadley Mountain.
There are a numerous amount of hiking and biking trails all over the region. One can get a great work out and enjoy the beautiful scenery of our county at the same time!
For more information on hiking and biking trails in the region, click here.
Indoor Fun
If the weather is dreary, or you just would prefer to be indoors, there are plenty of indoor activities to keep you entertained and enlightened here in Saratoga County. There are national and regionally significant museums, amusement centers, movie theaters, shopping destinations, bookstores, cafes and and other places for some indoor fun.
For more information on which places to check out, click here.
Agriculture
Explore corn mazes, fairs, and farmer's markets during your visit to Saratoga. There are many opportunities to get out on the farm for some good old fashioned fun. Check out our self-guided Saratoga farm tour or help support local farmers while getting fresh food from one of our many farmer's markets.
For more information on agriculture in Saratoga, click here.